Welcome to Labridge Digital Marketing's informative case study on increasing or boosting ROI through effective digital marketing strategy. If you want to learn how you can increase return on investment, increase brand recognition, and implement successful business strategies then this case study provides the answers. Our real-life example shows how our approach has yielded remarkable results.
Success for businesses lies in realizing an optimal Return on Investment (ROI). At Labridge Digital Marketing Services, we understand the challenges companies are up against in today's highly-competitive environment. That's why we are delighted to share how one of our client projects saw significant returns via digital marketing strategies implemented through Labridge DMS.
Our client, an established real estate agency, wanted to increase or boost both ROI and brand recognition while driving business expansion. Also, recognizing that their traditional marketing methods had become less effective over time, they sought out digital options as potential solutions.
Our Approach
Labridge Digital Marketing Services took an integrative approach when providing our client solutions to their unique marketing issues. Also, we devised a plan combining various digital elements for maximum impactful and cohesive campaign execution – here's how it happened:
Data-Driven Analysis
Before initiating any strategy, we conducted an in-depth financial analysis to understand current ROI and overhead costs. This allowed us to identify areas for potential improvement as well as set a benchmark against which future success can be assessed.
Social Media Engagement
Social media platforms were crucial tools in building brand recognition and customer engagement for our client's real estate firm. We developed an editorial calendar of visually-appealing posts about real estate market conditions, property tips, success stories, user interaction, sharing capabilities. Ultimately increasing client online presence through user sharing activities.
Website Redesign for Conversion-Oriented Design
Realizing that websites often serve as customers' first encounter with companies. We renovated this client's site so it not only looked appealing visually but was strategically structured towards leading visitors towards conversion points.
Benefits of SEO Service in Accelerating or Boosting ROI
Search Engine Optimization (SEO) is an essential element in any successful digital marketing campaign, and Labridge Digital Marketing Services recognizes this fact. Also, our SEO Service Philippines will enhance the website's presence across search engines to bring organic traffic and potential customers directly to you site.
Leveraging SEO to Increase Revenues
As part of our real estate case study, we applied our SEO knowledge and skills to their website. By targeting relevant keywords associated with services provided and industry sectors, not only did we increase their organic search visibility but we also attracted highly relevant traffic resulting in greater leads and conversions, contributing significantly towards improved or boosting your ROI.
Web Design Services Are Key Component of ROI Improvement
Your website is often the first impression potential customers get of your brand, which is why Labridge Digital Marketing Services. Also, web Design Services Philippines specialize in crafting visually-appealing, user-friendly sites with higher ROI potential.
Strategical Web Design to Achie Higher Conversion Rates
Our web design specialists understand the significance of an organized and attractive website. Also, By strategically placing call-to-action buttons, optimizing page load times, and guaranteeing mobile responsiveness. We create an environment which encourages visitors to take immediate action.
Transforming Websites to Achieve Maximum or Boosting ROI
As part of our real estate case study, we revamped the client website so it reflected their brand image and engaged their target audience effectively. Not only was their property displayed more prominently; additionally valuable resources and intuitive pages provided increased engagement leading to longer page visits and higher conversion rates overall.
Social Media's Role in Enhancing Return-on-Investment (ROI).
Social media can be an extremely effective means for increasing brand recognition and engaging your target market. Also, at Labridge Digital Marketing Services, we use its power to increase ROI through strategic campaigns on social media.
Utilizing social media for Brand Promotion.
Our social media strategies involve crafting captivating posts, offering insightful information and encouraging user engagement across platforms. Also, Facebook, Instagram and Twitter to establish an active online presence for your brand and create a sense of community around its promotion.
Leveraging social media to Maximize or boosting ROI
As part of our real estate case study, we utilized social media to showcase property listings, provide tips for prospective investors, and share success stories of past property investments. Through engaging content production. We not only increased brand recognition for the client, but saw an exponential 60% surge in social media engagement. Driving more potential customers towards their website or services.
Exploiting Effective Business Strategies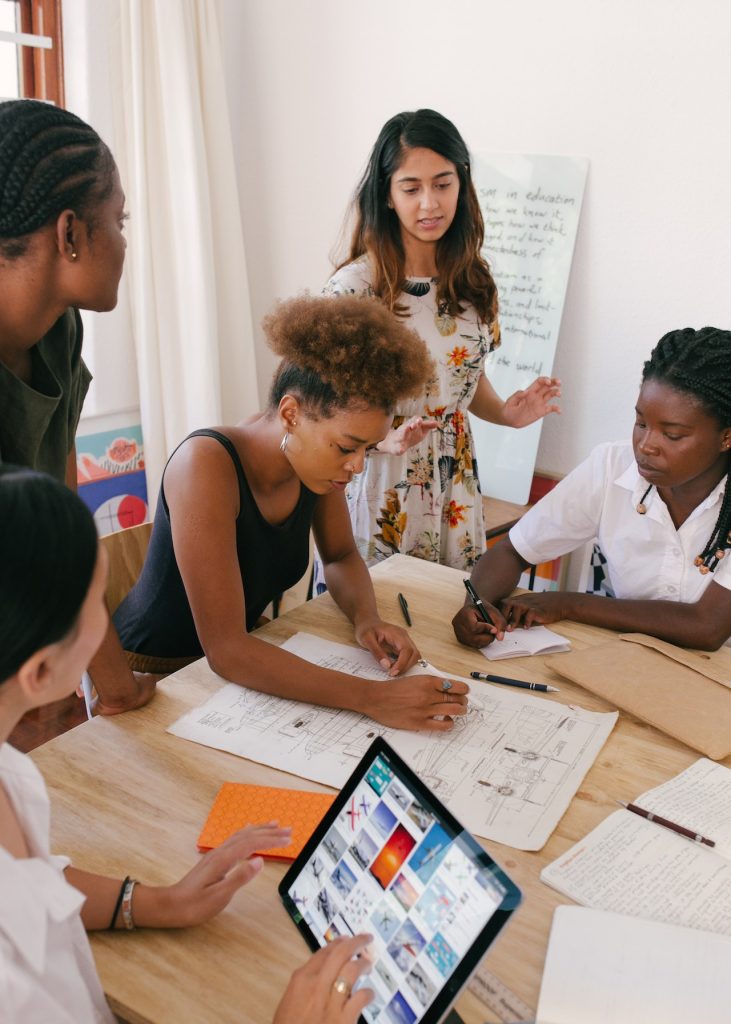 Improving ROI requires aligning all elements of your business strategies with your desired goals. Labridge Digital Marketing Services understands this fundamental truth and works diligently towards optimizing all areas for maximum return on investment (ROI). We recognize every element plays an essential part in driving business forward. At Labridge we recognize this fact with each partnership and client interaction we receive from businesses worldwide.
Business Strategies and Digital Marketing Can Work Hand-in-Hand
Our approach goes far beyond Digital Marketing Agency Philippines alone. Working closely with your team, we learn your company's specific strengths, weaknesses and opportunities before aligning our digital strategies with larger business initiatives to develop a holistic plan to increase ROI improvement.
Integrating Business Strategies for Increased or Boosting ROI
As part of our real estate case study, we collaborated closely with clients to reevaluate their business models and expectations. By combining digital marketing efforts with their real estate knowledge, we were able to forge an exceptional partnership that led. That to increased sales, improved customer satisfaction and an impressive 35% increase in ROI within a relatively short period of time.
Reevaluating Expectations as a Key Component of Improving or Boosting ROI
When it comes to increasing ROI, setting realistic targets is integral for successful digital marketing strategies. At Labridge Digital Marketing Services, we know this to be true and take this aspect of digital marketing very seriously.
Set Realistic ROI Goals
Setting unreachable ROI goals can lead to frustration and disappointment. So, our experts work closely with you in analyzing industry benchmarks. Business models and market conditions in order to set achievable targets that ensure your efforts lead to tangible successes.
Realistic Expectations, Impressive Outcomes
As part of our real estate case study, we collaborated closely with clients to set achievable ROI targets based on historical performance and market trends. By celebrating milestones along the way and celebrating each one as they were accomplished. Fostering feelings of accomplishment and motivation as our client experienced a 35% increase in ROI within desired timelines.
Enhancing Return-on-Investment through Customer Satisfaction.
Customer experience is at the core of business success and at Labridge Digital Marketing Services we recognize its significance for increased ROI and brand loyalty.
Delivering Value to Customers.
From informative content production, responsive customer support services or user-friendly website designs. Our approach seeks to increase customer satisfaction for maximum return.
Increase Customer Satisfaction and Maximize Return on Investment (ROI).
As part of our real estate case study, we developed content designed to address potential investors' worries while offering insights into the property market. Also, with this value-driven strategy in place. Not only were more visitors drawn into visiting client's website but more engaged visitors also spent longer engaging with content. Consequently, we saw increased customer satisfaction levels as well as an increase in return on investment (ROI).
Financial Analysis as the Basis for Boosting ROI
Before embarking on any digital marketing strategy. Also, Labridge Digital Marketing Services recommends conducting an in-depth financial assessment as the starting point to increasing ROI. Understanding your financial landscape is vitally important.
Analyzing Overhead Costs and Investment Return
Our experts conduct an in-depth assessment of both your overhead expenses and investment returns to provide valuable insights on potential cost reduction opportunities. The amount each marketing initiative contributes towards reaching overall returns on investments.
Data-Driven Success
At our financial analysis revealed potential areas for cost reduction without impacting marketing initiatives in any meaningful way. Also, by reallocating resources towards high performing strategies we were able to increase efficiency. Reduce expenditures and contribute significantly towards our client's impressive 35% increase in return on investment (ROI).
Achieve Sustainable Growth Through Improved or boosting your ROI
Sustainable business expansion should always be the ultimate aim, and Labridge Digital Marketing Services understands this truth well. Also, increased return-on-investment (ROI) doesn't just involve short-term gains. Rather, long-term success must also be fostered to be achieved.
Long-Term Strategies to Long-Term Success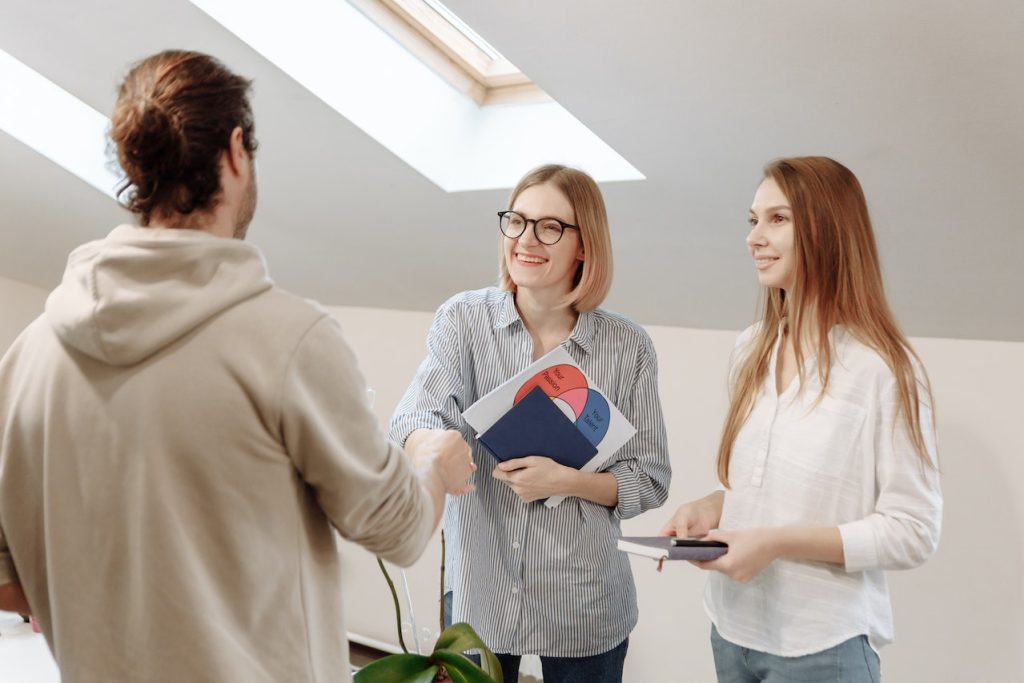 At our approach to improving ROI, our primary objective is implementing strategies with lasting effects. Also, through closely tracking, analyzing, and optimizing digital marketing efforts we ensure your business experiences gradual yet sustained growth over time.
Exploring Sustainable Growth Paths in an Organization
Sustainable growth was of top priority in our real estate case study, so by employing strategies such as SEO optimization. Social media engagement and website design enhancements we were able to lay a firm foundation for continued success. Also, increase revenues, enhance brand recognition and experience a 40% rise in lead conversions
Conclusion
Labridge Digital Marketing Services was successful in developing and executing an aggressive digital marketing campaign for our real estate client that led to significant improvements in ROI, brand awareness and customer engagement. Our case study serves as proof of our data-driven, multifaceted approach – Labridge is here as your partner on your journey toward business growth.
FAQ's
Can Labridge Digital Marketing Services increase my Return On Investment (ROI)?
A1: Our data-driven strategies combined with targeted SEO, content creation and social media engagement have proven their ability to increase ROI for various businesses.
What sets Labridge apart from other digital marketing agencies?
Labridge stands out by taking an integrative approach that integrates financial analysis, SEO optimization, content strategy development and social media engagement for maximum results.
Can digital marketing work for all industries, like real estate?
Absolutely! Our case study illustrates its success when applied in this context. However our strategies can easily adapt for implementation in other sectors as well.
How does Labridge increase brand recognition via social media?
A4: Labridge provides engaging and relevant content tailored to reach out to target audiences and generate shares/interactions; ultimately increasing visibility of your brand and increasing awareness.