Welcome to Labridge Digital Marketing's comprehensive guide of Instagram marketing strategies for explosive business growth. Instagram plays an increasingly vital role in helping businesses connect with their target audiences; over monthly active users count people are active on Instagram worldwide – giving businesses ample opportunity to raise brand recognition, engage potential customers and drive sales. Also, in this guide we offer actionable tips and techniques designed to turbo-charge Instagram marketing efforts and set your business on its journey toward success.
Why Instagram Marketing Matters
Instagram can be more than a visual sharing platform: it is also an indispensable marketing strategy tool that can change your business for good. Instagram offers highly engaged user bases and intuitive features that enable businesses to showcase their offerings authentically while remaining visually pleasing to viewers.
Optimize Your Instagram Profile
Your Instagram profile serves as the virtual storefront of your business; when people land on it, they should gain an intuitive sense of what your brand stands for. Here's how you can optimize it:
Profile Picture and Instagram Bio also called profiles and bios respectively: To represent your brand in an effective and easily recognized manner on Instagram and other platforms, select an easily recognizable profile image such as your logo as your profile picture and craft an engaging Instagram Bio that tells visitors why they should follow you based on a concise yet impactful bio.
Branded Hashtags: Leverage the power of hashtags to build community among your followers, while Story Highlights can showcase your best content, products and behind-the-scenes snapshots.
Content Is King: Diversify Your Approach
A multifaceted content strategy keeps audiences interested and intrigued; experiment with various content types (for instance: video).
Instagram Stories
Post content that disappears within 24 hours to give an air of exclusivity and also urgency for your audience, giving an exclusive feel.
Carousel Posts
Use carousel posts to share related images that tell a narrative through multiple pictures that link together or to tell an arced narrative storyline. Also, use Instagram Reels to quickly produce short, engaging videos that engage and inform audiences.
User-Generated Content will Engage Your Audience
User-generated content (UGC) is an invaluable way of building trust with your target audience and expanding reach. Encourage followers of your products or services to produce UGC about them and post it online – it not only shows authentic experiences but also increases exposure.
Craft Captivating Captions
Your captions should complement and resonate with the visuals on which they're posted, drawing audiences in while staying consistent with the brand tone and messaging of your post. Also, captions which provoke engagement or initiate conversations will increase its reach exponentially.
Timing Matters: Post Strategically
Knowing when your target audience is most active on Instagram can have an enormous impact on its reach and engagement. Use Instagram insights to determine optimal times to post in order to connect with them when they're most likely online.
Utilize Instagram Analytics
Its Instagram provides invaluable insight into your content's performance. Pay close attention to metrics like likes, comments, shares and saves to see which areas resonate most with your target audience and adapt your strategy accordingly for optimal results.
Use Instagram Marketing Tools
To streamline your efforts and accelerate content production and management more efficiently, take advantage of Instagram marketing tools like scheduling apps, analytics platforms and design tools. They're invaluable tools that allow you to plan, create and organize posts effectively while saving you time while increasing impact of your strategy.
Collaborate and Build Relationships
Establishing partnerships with influencers or complementary businesses can open your brand up to new audiences. Influencers provide you with access to their engaged follower base while collaborations provide exciting cross-promotional opportunities.
Consistency is key when it comes to Instagram marketing, so creating a content calendar helps plan and schedule posts in advance to create engaging material for your followers.
Establishing a content calendar involves several steps
Setting Clear Goals for Instagram Marketing
Establish clear objectives for Instagram marketing, such as raising brand recognition or driving website traffic or increasing sales. Also, align the content you produce with these objectives.
Determine Content Themes
Determine some core themes that resonate with both your brand and target audience, such as product highlights, behind-the-scenes glimpses, customer testimonials or anything else relevant. This could include product reveals or demonstrations.
Choose Your Posting-Frequency
Decide when and how often you will post on Instagram, keeping in mind the importance of consistency when choosing an effective posting schedule that you can realistically uphold.
Content Types
Vary your content types to keep the feed engaging. Also, share photos, videos, stories and reels that showcase different aspects of your brand.
Keyword Integration
Integrate relevant keywords into captions and hashtags in order to improve discoverability of your business. For instance, if you run a digital marketing agency in the Philippines, keywords such as "SEO Service Philippines" and "Digital Marketing Agency Philippines" could increase discoverability.
Engaging Days
Schedule engagement days where your audience can connect. Also, respond to comments, respond to messages and express appreciation for user-generated content created.
Implement a content calendar and you'll ensure a steady presence on Instagram while aligning it with business objectives.
Mastering Instagram Stories and Reels
Instagram Stories and Reels provide powerful tools that enable users to craft engaging, bite-size posts for their audience.
Instagram Stories offer your brand an authentic view into its business while encouraging instantaneous engagement.
Polls and Questions
Polls and questions provide interactive features to engage the audience and gather insight.
Swipe-Up Links
If your followers exceed 10,000, swipe up links can be added to Stories which lead people directly to your website, products or blog. Instagram Reels: For those with over 10,000 followers who'd like an interactive way to capture audience participation while gathering insights.
Reels are short videos designed to showcase your brand's personality and creativity in an entertaining format. Here are a few strategies for producing engaging Reels.
Quick Tutorials
Give viewers an inside peek into your products or industry by providing quick how-to videos related to them, positioning your brand as an expert while offering value to their audiences.
Behind-the-Scenes
Give people an exclusive glimpse at your operations or production processes that might otherwise remain hidden to them.
Trending Challenges
Engage with emerging challenges and trends on Instagram by participating in trendy challenges or trends, becoming part of its community. Also, utilizing Stories or Reels in your strategy for Instagram to draw in users with visually captivating, attention-grabbing content to keep audiences coming back for more!
Unleashing Instagram Analytics' Potential
Keep tabs on and analyze Instagram performance is vital to strengthening your strategy and seeing tangible results. Here's how you can take advantage of Instagram's analytics features:
Follower Insights
Track demographic data like age, location and gender to gain more insight into your audience and inform content production and targeting decisions. This data also can inform how much money should be invested into advertising to reach this audience segment.
Content Performance
Examine which posts receive the highest engagement, likes and comments and identify patterns and trends to replicate successful content.
Engagement Metrics
Monitor engagement rates to ascertain how effectively your content resonates with its intended target audience.
Story Metrics
Examine Story views, taps and interactions to assess their efficacy and adapt your approach accordingly.
Hashtag Effectiveness
Analyze which hashtags have generated the greatest reach and engagement. By regularly reviewing these analytics. Also, you can make data-driven decisions to enhance Instagram strategy and drive business expansion.
Harness the Power of Employee Advocacy on Instagram
Your employees can serve as powerful advocates for your brand on Instagram. Encourage them to post company-related material on their profiles, increasing its reach and increasing its authenticity.
Implement an employee advocacy program successfully:
Establish Guidelines: Establish clear rules about what kind of content employees can share to maintain a consistent and positive representation of your brand. Also, this ensures a successful representation.
Celebrate Achievements
Recognizing employee milestones, accomplishments and company events adds a personal touch that humanizes your brand while building community spirit.
Employee Takeovers
Involve employees in taking over your brand's Instagram account for one day to add an engaging perspective and build engagement between employees and audience alike. This provides both your employees and brand with something different.
Encourage Hashtag Use
Develop a company-branded hashtag that employees can use when sharing company-related posts online; this enables centralized contributions as well as easy tracking capabilities.
Utilizing your employees' dedication and passion can substantially expand the presence of your brand on Instagram while expanding business growth.
Labridge Digital Marketing Services' expertise lies in helping businesses navigate the nuances of Instagram marketing in order to achieve remarkable results. From optimizing profiles, crafting engaging content and using powerful tools – Labridge has you covered every step of the way on this thrilling adventure that could see their business experience explosive growth through Instagram's magic! Let us embark together and experience its immense power first-hand!
Harnessing Instagram's Hidden Potential with Analytics Tools
Instagram marketing relies heavily on data; in order to fully assess its effects and refine strategy, utilizing more robust analytics tools than those provided natively on the platform is key for success.
Utilizing Third-Party Analytics Tools
Social Media Reporting Tools: Platforms like Sprout Social provide comprehensive reports that analyze Instagram performance. From engagement metrics to follower growth, these tools offer insights that can inform decision-making.
Audience Insights
Gain more insights into your followers' behaviors and preferences by understanding peak engagement times, demographics and which forms of content resonate most strongly.
Competitor Analysis
Gain an edge by closely studying your competitors. Analyze their successful strategies and incorporate them into your approach for maximum competitive advantage.
Hashtag Analysis
The effectiveness of hashtags used in your posts to identify trending or important hashtags within your niche.
Content Performance
Keep track of how well your content performs over time. See which posts garnered the most engagement; are video posts outstripping images in terms of engagement? Use this data to adjust your strategy based on these findings.
By integrating advanced analytics tools into your strategy, you can unlock hidden insights and maximize Instagram presence for maximum impact.
Promoting Sales and Conversions through Instagram Marketing
Instagram can have an immense effect on your bottom line; here's how it can drive sales and conversions:
Shoppable Posts
Tag products in posts and stories so users can purchase directly from Instagram.
Scan-Up Links
For accounts with over 10,000 followers, utilize the swipe-up feature of Stories to direct customers directly to product pages, landing pages or promotions.
Create an air of urgency among Instagram followers with limited-time offers that only apply to them.
User Generated Content as Social Proof
Make use of user-generated content showcasing your products for social proof purposes. When potential customers see real people enjoying them, this increases trust between yourself and potential buyers and encourages conversion.
Influencer Partnerships
Form alliances with influential people to market your product(s) authentically to their followers and convince them to purchase. Their endorsement can spur sales.
Establish an Instagram Shop
Set up an Instagram Shop on your profile so users can browse your catalogue and make purchases directly.
Remember, optimizing Instagram strategy for sales requires creating engaging content with strong calls-to-action and offering an effortless shopping experience.
Exploiting Instagram Story Highlights to Drive Engagement and Growth
Instagram Stories Highlights provide a simple yet effective way to organize and showcase the best content to your target audience. Here's how you can maximize their effectiveness:
Create Themed Highlights
Group related stories into themed Highlights, like "Product Showcase," "Behind the Scenes," or "Customer Testimonials. "
Custom Icons
Craft custom icons to complement the aesthetics and visual appeal of each Highlight cover for maximum impact.
Highlighted Products
Put your top-selling or latest offerings front and center by featuring them in dedicated Highlights that direct users directly to your online store.
Tutorials and How-To Guides
Use Highlights as the host of instructional content to direct users on how best to utilize your products or share industry insights with their audiences.
Behind-the-Scenes
Give viewers an exclusive peek inside your company culture, day-to-day operations, and the people behind its success. Strategic curation of Highlights can provide value to your audience, showcase the brand personality, and encourage further discovery of content from you.
Fostering Community with Instagram Groups and Collaborations Instagram groups and collaborations can create an invaluable community around your brand
Instagram Group Chats
Establish private group chats among your followers to foster intimate dialogues that invite direct communications and feedback from them directly.
Collaborative Content
Partner with complementary brands for co-branded content or giveaways to reach new audiences while strengthening credibility of both companies involved. This strategy exposes your brand to additional fans while broadening reach of reach of your brand message.
User Spotlight
Consistently recognize the contributions and engagement from loyal customers on your profile to show your gratitude while simultaneously inspiring more to engage with your brand.
Instagram Takeovers
Give influencers or fans access to take over your account temporarily for a day and introduce themselves and the brand they follow to its target market. This provides your content with variety while expanding reach among your potential followers.
Establishing an engaging community on Instagram helps build stronger ties to your audience and turn them into committed brand advocates.
Mastering Social Media Marketing
Social media has quickly become one of the cornerstones of successful business growth in today's digital environment, providing businesses with powerful platforms such as Instagram that enable them to connect more intimately with their target audiences while effectively marketing themselves and their services or products.
Understanding Social Media Marketing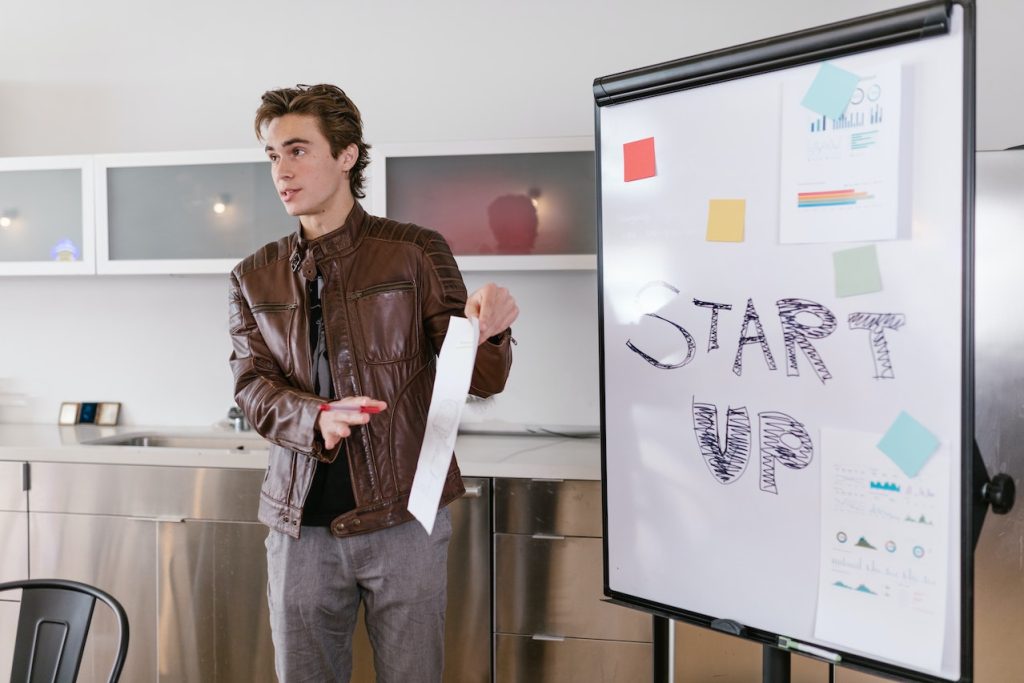 Platform Selection
Instagram may be effective in reaching its intended target market and goals; but other platforms, like Facebook, Twitter and LinkedIn may play a much more pivotal role.
Consistent Branding
For maximum brand consistency on social media platforms, make sure that all aspects of your branding remain constant across them all – your profile picture, cover image and tone all must reflect who your are as a company and brand identity.
Engagement and Interaction
Social media is a two-way street; respond quickly to comments, mentions and mentions in order to create a sense of community and build lasting relationships.
Paid Advertising
Exploit paid advertising options available through platforms like Instagram to broaden your audience reach, target specific demographics, and drive visitors directly to your website.
Content Creation for Explosive Growth
Content is key to any effective Instagram marketing strategy; engaging, high-quality posts keep audiences coming back for more
Comprehensive guide on content creation for explosive growth on Instagram
Visual Storytelling
Engage audiences through visuals that captivate them using imagery and captions to craft a captivating tale that engages their emotions while drawing people closer to your brand.
Educational Content
Provide industry insights, tips, and how-to guides that demonstrate your expertise within an area of business or in an industry in general – this type of educational content positions your brand as a reliable resource.
User-Centric Content Creation
Put the needs and interests of your audience first when crafting content that resonates. Tackle their pain points, answer their queries, and offer solutions tailored specifically for them.
Variety in Content Formats
When planning out content strategies for social media feeds, try mixing up formats from infographics, videos and carousels into infographics or carousels; this keeps things fresh and engaging for users.
Becoming a Marketing Specialist as the Path to Explosive Business
Growth Digital marketing specialists possess all of the expertise necessary for navigating its dynamic terrain with ease, thus becoming essential tools in driving business growth and expansion.
Establish an Educational Foundation
A strong academic base in marketing, digital communications or related subjects provides the groundwork for marketing specialization.
Continuous Learning
Digital marketing evolves quickly. Stay abreast of emerging trends, tools and strategies so as to remain effective in your role as digital marketer.
Data Analytics
Analyzing data effectively allows marketers to make intelligent decisions. Expert data analysts recognize how their efforts impact outcomes and adjust strategies accordingly.
Marketing is an ever-evolving field; successful specialists must adapt quickly to new technologies, platforms and consumer behaviors.
Specialization Areas
Consider specializing in social media marketing, search engine optimization (SEO), content marketing or influencer partnerships as areas for concentration.
Becoming an effective marketing specialist requires dedication, continuous learning, and an eagerness to drive business expansion with innovative techniques.
Promote Your Business Effectively through Social Media Marketing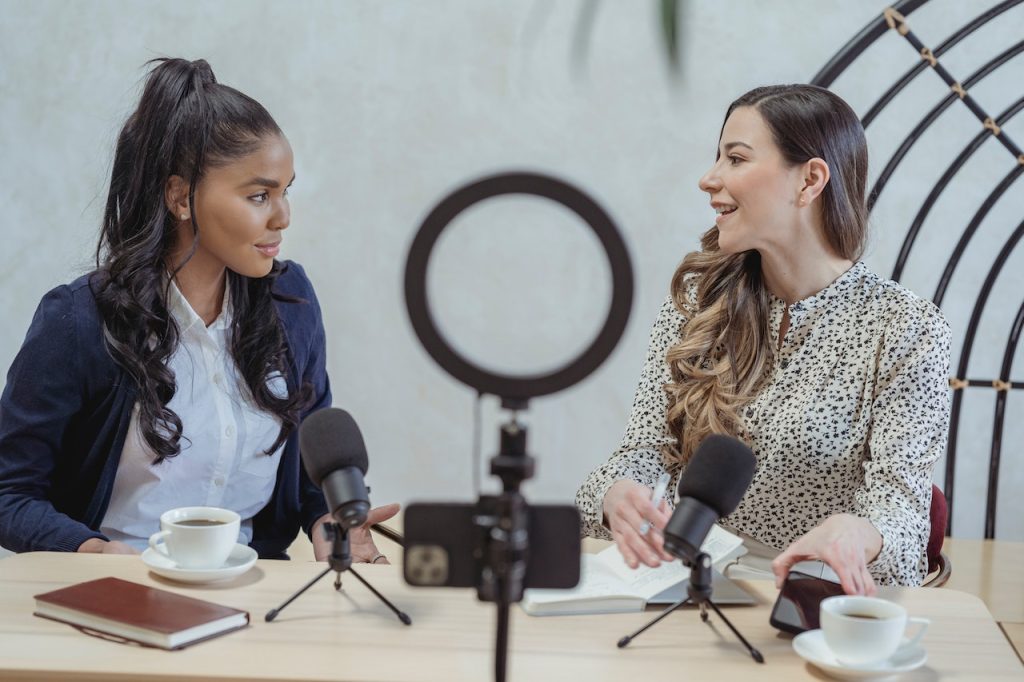 Promoting your business effectively on social media platforms such as Instagram can lead to rapid expansion. Below are strategies for successful promotion.
Content Planning
Create a content calendar tailored specifically for your business goals to guarantee an organic presence on social media. This ensures a constant and purposeful presence online.
Targeted Advertising
Take advantage of Instagram's targeting options to reach your ideal audience and expand ad reach by setting demographic, interest and behavior parameters that tailor ads directly towards potential consumers.
Investment in Eye-Catching Visuals
Create compelling visuals to represent your products, services and brand personality to capture audiences' interest and spark curiosity in potential new buyers. Visual appeal plays an integral part in drawing people in.
Call to Action (CTA)
Every post should include an eye-catching Call-to-Action that drives users towards taking an intended action – be that visiting your website, making a purchase or subscribing to your mailing list.
Influencer Collaborations
When seeking influencer partnerships for your brand values and target market, aim for influencers who align well with both of these criteria to endorse your business and help introduce it to more people. Their endorsement can give it more exposure.
Social media marketing can be an immensely effective means of expanding and expanding your business. Leveraging platforms like Instagram with effective strategies allows businesses to connect with audiences while driving business results.
The Ultimate Guide to Social Platform Selection
Choosing the right social media platforms for your business is a critical decision. Also, not all platforms are created equal, and each has its unique audience and strengths.
Selecting the Right Social Platforms
Audience Research
Begin by understanding your target audience. Also, which platforms do they frequent the most? Tailor your strategy to reach them effectively.
Platform Demographics
Investigate the demographics of each platform. For instance, Instagram tends to have a younger user base, while Facebook has a broader age range.
Content Suitability
Consider the type of content your business produces. Visual-heavy content may excel on Instagram, while informational content may do better on LinkedIn or YouTube.
Competitive Analysis
Examine where your competitors have a strong presence. While you shouldn't mimic them entirely, it's valuable to be where your industry is active.
Resource Assessment
Evaluate your available resources in terms of time, budget, and personnel.
By carefully selecting the right social platforms, you can focus your efforts where they matter most, also maximizing your potential for explosive growth.
Promoting Your Instagram Account:
Effective Strategies
Promoting your Instagram account goes beyond just posting content. To gain visibility and attract a broader audience, consider the following strategies:
Cross-Promotion
Promote your Instagram account on your other social media profiles, website, email signature, also and even offline marketing materials.
Collaborations
Partner with influencers or complementary businesses for shootouts or takeovers, exposing your account to their followers.
Contests and Giveaways
Run Instagram contests or giveaways that require participants to follow your account and engage with your content.
Instagram Ads
Invest in Instagram advertising to reach a wider, targeted audience. Also, use the platform's powerful ad-targeting features for optimal results.
Promoting your Instagram account effectively amplifies your presence and also helps you achieve your social media goals.
Keeping Tabs with Instagram's System Status
As an active Instagram marketer, staying informed about the platform's system status is crucial. Also, system outages or technical issues can impact your marketing efforts.
Official Channels
Instagram typically updates users about system status through their official social media profiles or status pages. Also, follow these channels for real-time updates.
Third-Party Tools
Consider using third-party tools that monitor platform status and send notifications when issues arise.
Scheduled Posts
If you rely on scheduled posts, ensure your scheduling tool can adapt to changes in Instagram's status. Also, some tools can automatically reschedule posts affected by outages.
Contingency Plans
Have backup plans in place for marketing campaigns that could be impacted by unexpected system issues.
By staying vigilant about Instagram's system status, also you can react promptly to any disruptions and minimize their impact on your marketing activities.
Setting and Achieving Social Media Goals
Setting clear social media goals is essential for measuring the success of your Instagram marketing efforts. Also, here's how to define and achieve these goals effectively:
Specific Objectives
Your goals should be specific and measurable. For example, aim to increase your Instagram followers by 20% in three months.
Relevant Metrics
Focus on metrics that align with your business objectives, such as engagement rate, website traffic, or conversions.
Realistic Expectations
Ensure your goals are attainable within your available resources and time frame.
Regular Tracking
Monitor your progress regularly. Also, use Instagram Insights and other analytics tools to assess your performance.
Adjusting Strategies
If you're not on track to meet your goals, also be prepared to adjust your strategy. Also, experiment with different content types, posting schedules, and advertising approaches.
Conclusion
Instagram marketing presents businesses looking for explosive growth an abundance of opportunities. By optimizing your profile, creating diverse content, engaging the appropriate audiences, and using tools such as Labridge Digital Marketing Services' tools efficiently to drive brand recognition, engagement, and sales; Instagram can become an incredible asset to drive business forward. Get started now to experience its transformative power for yourself.
FAQ's
How Can I Convert My Instagram to a Professional Account
Simply navigate to your Profile Settings, "Account," and "Switch to Professional Account," before following the onscreen prompts to create and activate a business account.
Can I schedule Instagram posts ahead of time?
Absolutely – you can use third-party scheduling tools to plan and prepare Instagram posts ahead of time.
What should the ideal length for Instagram captions be?
While caption length can vary widely, aim for around 125-150 characters when writing captions to keep your audience interested and focused.
How often should I post to Instagram?
Consistency is key – aim for at least three to five quality posts each week so as to maintain an active presence and remain visible online.
How Can I Assess The Success Of My Instagram Marketing Strategies (Instagram Insights)
For measuring success of Instagram marketing efforts, Instagram Insights are your go-to solution – using key metrics such as engagement rate, reach, and follower growth as indicators, this feature allows you to assess strategy effectiveness more precisely.