Today's fast-paced digital landscape, where information overload is commonplace, makes capturing and engaging an audience an art. Businesses don't just sell products or services – they deliver experiences. Also, the success lies within personalization power.
Welcome to Labridge Digital Marketing Services blog, where we explore customer experience in depth and show how personalization power can transform marketing strategy. Join us as we uncover secrets for improving customer satisfaction, increasing brand loyalty, and driving growth!
Personalization Power: Customer Experience Landscape
Before we jump in headfirst and discuss personalization power in detail, let's establish what makes up customer experience (CX). Also, CX refers to all interactions a customer has with your brand from initial awareness through purchase and beyond. This journey map is where personalization magic occurs.
Imagine an 11-year-old student setting out on their journey in search of the ideal product or service, encountering touchpoints along their journey that represent opportunities for your brand to make a positive difference. But how can you ensure each interaction makes an impression mark on this student's mind?
Personalization Power: Customer Feedback
Understanding customer needs lies at the center of success for any organization, which means taking an active approach in gathering their feedback. Using it as a proactive strategy for improvement. Labridge Digital Marketing Services can assist by providing tools and expertise necessary to analyze feedback effectively in order to enhance overall customer experiences.
Personalization Power Is Key in Marketing
What Is Personalization, and Why Is It So Essential? In marketing terms, personalization means customizing communications to each individual customer's preferences and behaviors in a unique conversation, meeting all their unique needs while making them feel special.
Imagine entering a store, where salesperson knows your name, has noted your previous purchases, and provides products tailored specifically to you based on what they know of your interests and past orders. That is the personalization power digitally.
Personalization Power: Analyze and Improve
To effectively personalize marketing messages for customers, data analysis is key. Labridge Digital Marketing Services excels in data-driven strategies. Our customer data specialists assist with customer analysis so we can develop an in-depth knowledge of your audience so you can tailor marketing efforts so as to reach them more closely on a personal level.
Personalization Power Your Experience Now with These Tools of Customization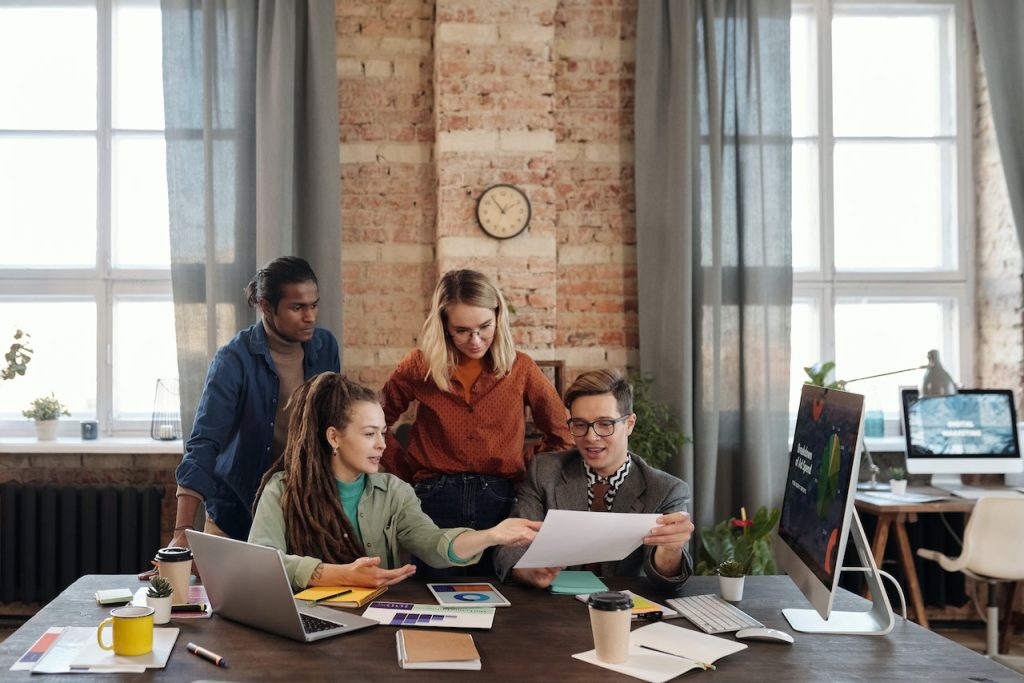 Customer Relationship Management (CRM) platforms form the bedrock of personalization. These software solutions allow businesses to collect, organize, and leverage customer data efficiently. Also, integrate one into their strategies for building lasting relationships with their clients.
Labridge Digital Marketing Services' CRM solutions offer outstanding solutions that allow businesses to easily manage customer relationships. Our experts will assist with this process to make the most of these powerful tools.
Artificial Intelligence (AI) is revolutionizing personalization. Imagine having an intelligent assistant capable of not only analyzing data but also anticipating customer behavior – this way personalized marketing recommendations, smooth customer interactions and increased efficiency can all be automated using AI-powered marketing.
Labridge stays up-to-date with AI advancements to offer our customers innovative solutions to enhance customer experiences and delight their clients.
Driving Brand Loyalty
At the core of marketing lies brand loyalty. When customers feel understood and valued by your brand, they're more likely to stay with it over time. Personalization encourages bonding between customer and brand that encourages them to return often and engage with business activities.
Reducing Churn Rate
Churn is defined as the percentage of customers that decide not to continue doing business with you and is an indicator of customer loyalty; by prioritizing individual needs and anticipating issues as soon as they arise, personalized approaches help decrease this metric and keep customers satisfied and loyal for longer.
Customer Satisfaction
Customers are the lifeblood of any successful business. Through personalization, businesses can ensure customers enjoy positive interactions with your brand – ultimately leading to positive feedback, referrals and even brand advocates!
On The Path to Success : Steps taken on to reach it
Personalization power isn't a one-and-done activity – it requires ongoing refinement. At Labridge Digital Marketing Services, we stress the significance of measuring customer experience metrics such as Net Promoter Score (NPS), experience analytics and satisfaction surveys as tools in this journey.
Personalization Power: Omni-Channel Experience
Your customers now engage with your brand across numerous touchpoints – from websites and social media, to apps on mobile phones. Also, ensuring an omnichannel strategy provides customers with an unified customer journey map is of utmost importance in creating the optimal experience. Labridge can assist your organization with creating such strategies to ensure an omnichannel strategy is in place that ensures an excellent experience across these touchpoints.
Personalization Power: Understanding Customer Journey Maps
Customer journey maps serve as treasure maps to customer delight. They visually depict each step your customers take during interactions with your brand – from initial contact through to purchase decision. Let's see why customer journey maps could prove instrumental in elevating customer experiences.
Personalization Power Social Media by Utilizing Tools Provided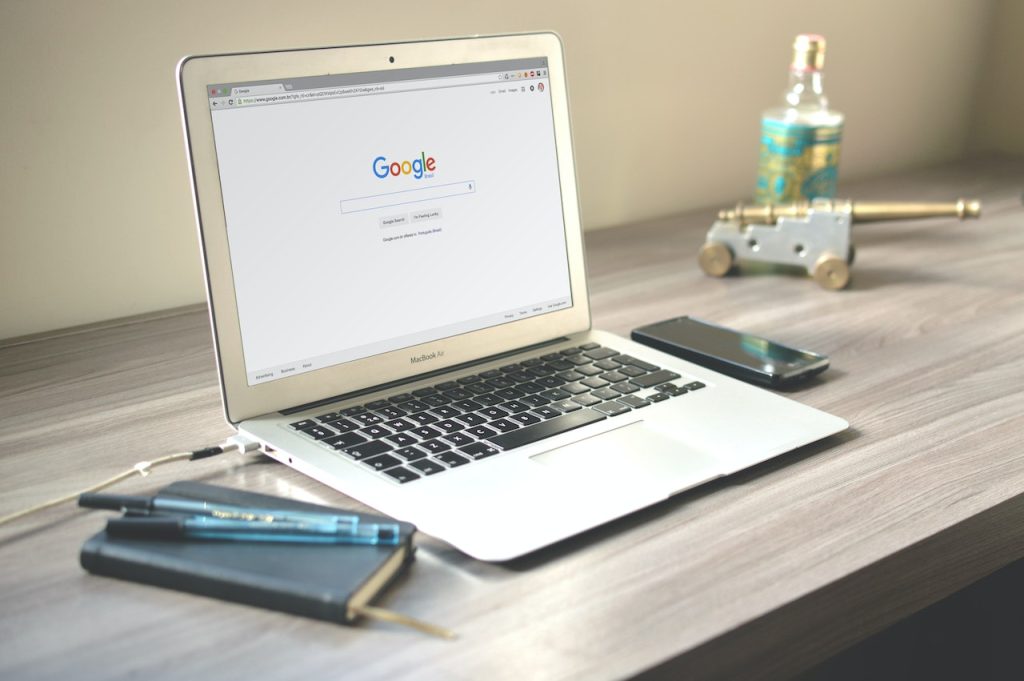 Building Connections on Social Media
Social networking platforms like Facebook, Twitter and Instagram offer more than a place for posting cat memes: they offer powerful ways of building connections with audiences on a personal level and increasing customer experiences and brand loyalty. Also, discover how using these channels effectively can enhance customer experiences and build brand loyalty.
Personalization Power Through Mobile Apps
Crafting User-Centric Mobile Experiences Smartphones have become indispensable companions, making mobile apps crucial touchpoints for businesses. Here, learn how to craft user-centric mobile experiences that not only meet customer needs but also build brand loyalty and utilize Live Chat in.
Personalization Power: Customer Engagement
Real-Time Connections with Customers Live chat support can be an incredible customer engagement tool. Explore how live chat support can increase customer satisfaction, quickly resolve issues and enhance overall experiences while improving overall satisfaction levels and experiences for B2B marketing customers. Also explore personalized B2B Marketing.
Strengthening B2B Customer Relations Personalization may be associated with consumer marketing, but its significance in B2B can't be overstated. Discover how tailoring approaches for individual business clients can foster long-lasting partnerships and mutual growth. Net Promoter Score in Customer Experience Management (CXM).
Net Promoter Score (NPS) offers more than just an indicator; it gives insight into customer loyalty. Learn how NPS can serve as a valuable measure for measuring personalization efforts' success and overall customer satisfaction.
Enhancing Customer Cxperiences at all Touchpoints
Consistency in Omni-Channel Experiences
With digital interaction between customers and brands becoming ever more prevalent, customers need a consistent, tailored and seamless customer journey across channels in order to build customer satisfaction and ensure brand loyalty. Explore how Omnichannel Personalization (OCP) can bring this reality home for customer.
Utilizing Customer Experience Management Software
Enhance Customer Experience Management With Innovative Tools
CXM software provides the framework to deliver enhanced customer experiences, making the journey seamless for customers and increasing satisfaction and loyalty. Learn how these tools can assist in gathering data for analysis that lead to data-driven decisions leading to improved satisfaction and loyalty among your customer base.
Crafting Custom Email Campaigns
Email marketing can be an invaluable asset; but generic emails won't cut it. Master the art of email personalization to craft personalized campaigns that resonate with individual preferences, increase engagement levels, and drive conversions.
Visual Storytelling for Personalization Power
Video content reigns supreme in today's digital era – find out how using video can boost customer engagement, convey personalized messages and leave a lasting impactful impression with audiences.
Customer Success and Building Genuine Relationships
In an age of automation, investing in customer success teams may still provide genuine benefits that build genuine customer relationships and foster long-term loyalty between your brand and its clients.
UX (User Experience) User-Ceric Web Design
The field of User Experience (UX) is ever evolving; web design stands as its vanguard. Understand how user-centric web design can create positive customer experiences while improving SEO rankings and driving growth for your company.
Content Personalization Power
At the core of digital marketing agency in the Philippines, lies content personalization power – providing tailored messages directly to audiences at just the right moment for maximum engagement and customer satisfaction.
Engaging Customers for Valuable Feedback Interactive customer surveys offer immense potential to gather in-depth customer insights. Explore how interactive surveys can provide invaluable feedback that improve your products, services and overall customer experience.
Reducing Customer Effort for Improved Experiences
Reducing Customer Effort Is Key to Generating Delightful Experiences
Enhance customer experiences through smooth interactions. Also, discover how minimizing steps and barriers will create happy, loyal customers that keep coming back.
Measuring Customer Satisfaction: Going Beyond Numbers
Satisfaction Measurement
Customer satisfaction should reflect more than just numbers – it reveals key insights about brand performance. Also, learn the art of measuring customer satisfaction to accurately gauge it, interpret results, and use them to drive improvements for future campaigns. Navigating Consumer Decision Journey
Understanding Customer Decision Journeys
A clear picture of consumer journey is vitally important to sales success. Also, from awareness through decision, take an in-depth journey as it leads to purchase.
Personalization Power will impact each stage
Unveiling the Magic Quadrant for Customer Experience
The Magic Quadrant of Customer Experience Excellence
The Magic Quadrant is an assessment tool used in various industries that evaluates companies. When applied to customer experience (CX), understanding its application helps select partners and technologies to enhance it for your brand's CX enhancement efforts. Its Understanding Customer Experience as the Core Component for Brand Growth.
Success of Customer Experience
In order to excel in customer experience, one must first grasp its true nature. Also, examining all elements from empathy to personalization power of CX can provide insight into its effects on brand success and how CX drives sales success.
Establish an Emotional Bond With Customers
By tapping into their emotions, businesses can build deeper and longer lasting relationships with customers that go far beyond transaction. Also, explore how tapping into customers' emotional side could foster brand loyalty as well as long-lasting friendships with your audience.
Cultivating a Customer-Centric Culture
Customer-Centric Culture
A customer-centric culture goes far beyond strategy. Also, it should become part of your everyday practice. Discover how you can implement customer focus within your organization so every member is dedicated to improving customer experiences.
Enhancing Customer Interaction Across Touchpoints
Every interaction with customers presents an opportunity to make an impression first impression and leave lasting memories behind. Discover ways you can optimize and personalize customer touchpoints ranging from website visits and support calls in order to leave lasting marks that last beyond each interaction with a potential buyer.
Human Resources Influence Customer Satisfaction
HR's Role in CX
Your human resources team plays a significant role in creating an outstanding customer experience. Also, discover how hiring, training, and engaging the ideal employees can directly contribute to customer loyalty and satisfaction.
Strategies to Continuously Better Their Lives for Customers
Integrate Your Customer Needs
Constant improvement requires thoughtful strategies. Also, determine ways that can enrich customers' lives from offering new features to optimizing existing services – everything must aim at keeping audiences engaged and contented with what you offer them.
Conclusion
Personalization Power can be used as an invaluable asset in marketing; it enhances customer experiences and loyalty while driving growth. Labridge Digital Marketing Services can be your partner on this journey with expertise. In SEO services in the Philippines, digital marketing and web design to take customer experiences even further.
FAQ's
What Are Labridge Digital Marketing Services?
Labridge Digital Marketing Services of the Philippines is an experienced digital marketing agency offering SEO, web design and all forms of digital promotion to assist businesses succeed online. We specialize in SEO services and web development as well as all forms of digital promotion to help ensure businesses meet success in today's online landscape.
Can personalization power increase customer satisfaction?
Personalizing marketing efforts allows your marketing department to increase customer satisfaction by catering specifically to individual preferences and behaviors. When your customers feel appreciated and understood, their experiences become even more fulfilling and satisfying.
Can you describe what CRM platforms are and explain their significance to me?
CRM platforms (Customer Relationship Management platforms) provide businesses with software for effectively managing interactions with their customers and collecting/utilizing customer information effectively in order to form lasting bonds between clientele and businesses.
Can Labridge Digital Marketing Services assist in personalization power efforts?
Labridge can assist your personalization efforts with data-driven strategies, CRM solutions and AI marketing to achieve maximum impact in customer experience management. Our expertise ensures successful execution.
Can you identify some key metrics for measuring customer experience?
Metrics to effectively assess customer experience include Net Promoter Score (NPS), experience analytics and customer satisfaction surveys. With these tools at your disposal, it becomes much simpler to gauge how customers are reacting to personalized efforts being implemented on their behalf.