Welcome to Labridge Digital Marketing Services. If you're hoping to boost your online presence and secure an edge in the digital landscape. Power of SEO (Search Engine Optimization) could be just what's necessary to take things one step further. In this article we'll delve deep into its power – as a means for increasing website visibility!
Power of SEO (Search Engine Optimization) is an art and science of optimizing a website so it ranks higher in search engine results pages (SERPS). Power of SEO acts like the secret sauce to making sure it stands out among its competition online. Yet how exactly does SEO work, and why does it play such an essential part of any successful business's marketing plan?
Understand Organic Traffic
Imagine that your website is like a storefront; visitors need to come inside in order to explore what you offer them. SEO serves as the signboard that directs people toward it. Power of SEO attracts organic traffic which means visitors who come directly via search engines. Like Google, Bing or Yahoo and not through paid advertisements.
Power of SEO: Keyword Research
Power of SEO begins with its core: keywords or phrases users enter into search engines in search of information. Conducting effective keyword research serves as the compass that steers SEO strategies. By targeting relevant search terms with effective keyword targeting. You can increase the odds that users find your website within relevant results pages.
Once You Have Keywords
With keywords selected and Power of SEO objectives defined, the next step should be creating engaging content. Imagine teaching an 11-year old how to explain an unfamiliar concept. Make your writing accessible, clear and compelling so it resonates with users. High quality articles, blog posts or videos can significantly boost website exposure and grow their visibility online.
Social Media's Role
Social media isn't only for socializing. It can also help your website's visibility by spreading content via platforms. Such as Facebook, Twitter and Instagram to drive more visitors directly to it.
Power of SEO: Internal Linking
Linking within your own website acts like creating a roadmap that assists search engines in understanding its structure and hierarchy. Also, improving both user experience as well as visibility of the entire site. By connecting related pages you enhance user engagement while increasing traffic.
Meta Titles and Descriptions Search results provide users with their initial impression of your website through meta titles and descriptions; making these crucial for your click-through rates. Think of meta titles and descriptions as being your elevator pitch to potential visitors!
Power of SEO: Conducting an SEO Audit
An SEO audit acts like an annual checkup for your website. It identifies technical issues, monitors loading speed and ensures peak performance – leading to greater exposure and an enhanced user experience. Regular audits result in greater exposure as well as better user engagement.
Mobile Optimization
In today's digital era, mobile users are everywhere and optimizing your website for mobile devices should no longer be seen as optional. Rather it should be seen as essential. Google rewards mobile-friendly sites with higher search rankings.

Technical Power of SEO
Technical SEO refers to optimizing all the technical elements of your website. This may involve increasing website loading speed, fixing broken links or making sure search engine crawlers can easily navigate around it.
Build Brand Awareness
Power of SEO isn't all about ranking higher in search results. It's also about raising brand recognition among your target market. Thus building trust and credibility with users who see your site frequently within search results.
Power of SEO: E-Commerce and SEO Search engine optimization (SEO)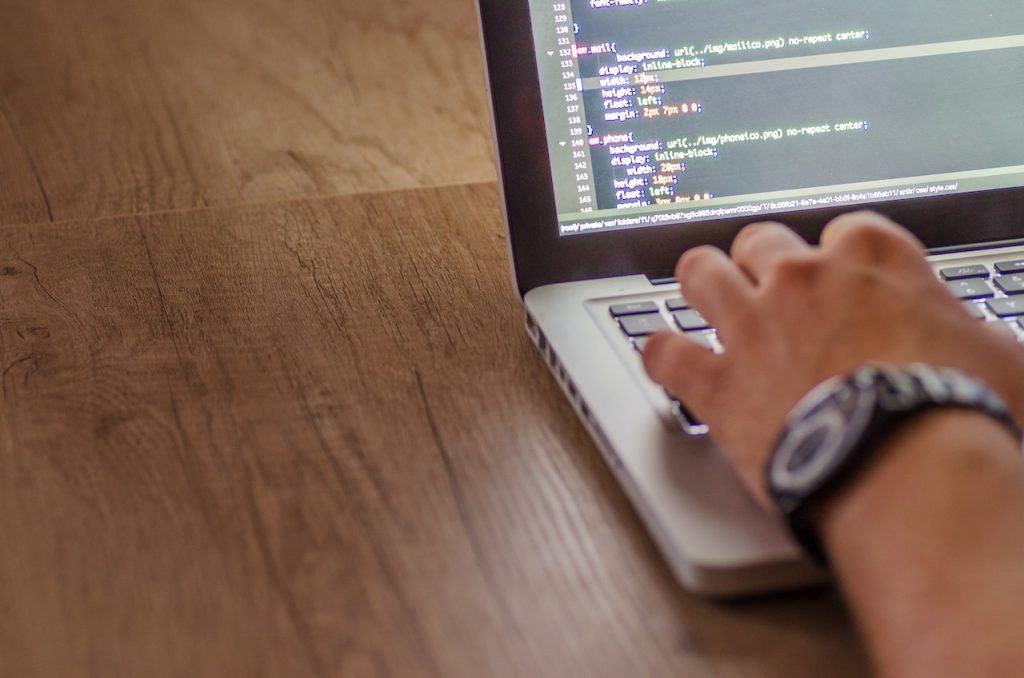 It can be an essential asset to an e-commerce company's bottom line, helping it attract targeted traffic to your store, increase conversions, and ultimately drive more sales in an industry as fiercely competitive as e-commerce. With so much at stake in terms of revenue potential and business outcomes. SEO should not be underestimated as an indispensable strategy in succeeding with business etiquette and sales performance.
Optimize Your SEO Strategies
At Labridge Digital Marketing Services in the Philippines, our expertise lies in SEO services. Our team of SEO professionals is on hand to guide you through its ever-evolving landscape. Whether that means keyword research assistance, content audits or increasing website visibility on Google – Labridge has you covered.
Join Our Affiliate Program
Become part of Labridge Digital Marketing Services affiliate program and earn commissions when clients refer clients our way. This partnership could benefit both parties involved!
Power of SEO: Strategy Revealed
SEO requires having an organized plan for success in order to bring forth optimal results. Let's examine what constitutes an effective SEO strategy and its potential advantages when applied to websites. As we reveal these essential pieces for optimizing their visibility online.
Keyword Research for Power of SEO
By identifying relevant terms related to your business such as " Philippines" or "Digital Marketing Agency Philippines," you can tailor content towards these terms, increasing its chances of ranking higher on search engine results pages and thus increasing website visits and revenue.
When conducting keyword research, it's essential to focus on both high-search-volume keywords and long-tail ones. High-volume ones tend to be more competitive but could bring substantial traffic if ranked for. Long-tail ones provide opportunities to target niche audiences more directly.
Power of SEO: Start Your Keyword Research Now
With keyword research, using power of SEO tools and analytics can be useful in identifying relevant keywords, assessing search volume and competition analysis. As well as pinpointing effective terms that represent your business goals. Labridge Digital Marketing Services also offers keyword research services so that they may assist your efforts by helping identify effective words for use within keyword strategies.
Content Marketing as the Basis for an SEO Strategy
Power of SEO thrives when its strategy includes engaging, high-quality content created for both human readers and search engines to enjoy. By catering directly to user needs while answering questions of all kinds and providing valuable knowledge that addresses specific target demographics directly. Content that meets these goals has an incredible effect on boosting website's exposure.
As part of your content writing strategy, using keywords identified during keyword research should be your top priority. But be wary of keyword stuffing — an excessive use of keywords which overwhelms readers – when crafting articles. Aim instead for natural, informative writing which resonates with them.
Content creation doesn't stop with text alone – add multimedia elements, such as images and videos, to make your message even more captivating and shareable on social media platforms. This approach aligns perfectly with Labridge Digital Marketing Services' aim to deliver engaging material that drives results.
Harnessing Social Media for SEO
Social media and Power of SEO go hand in hand. By posting content to platforms like Facebook, Twitter and Instagram your brand can not only reach a broader audience. But it will also contribute to power of SEO success. Likes, shares and comments are indicators to search engines that your content is worth indexing as being valuable and pertinent.
Social media profiles often rank highly in search engine results when users conduct keyword searches related to your brand or its keywords, strengthening online visibility for both you and your site.
Labridge Digital Marketing Services can assist in devising a social media plan that complements your SEO initiatives. By being present across social platforms and sharing relevant posts, brand recognition increases and more organic traffic can be driven back to your website.
Technical Aspects of SEO
While content and keywords play a pivotal role in search engine optimization (SEO), technical elements of your website also have an effect. Let's examine these technical considerations of SEO to learn about how they have an effectful online presence for businesses of any kind.
Website Performance
Speed As A Key Aspect in SEO Load speed is one of the primary criteria used by search engines such as Google to rank websites more highly. Fast loading pages tend to offer superior user experiences while slow-loading ones not only frustrate visitors but often rank lower in results pages.
Labridge Digital Marketing Services specialize in optimizing website performance, including increasing loading speeds. By addressing technical issues, compressing images, and using content delivery networks (CDNs). Labridge can assist your website to function at its peak and increase its visibility.
Mobile Optimization Is Key for SEO
As mobile use continues to rise, optimising your website for mobile visitors has become essential to SEO success. Google prioritizes mobile-friendly sites with responsive designs; doing this ensures your site ranks highly among mobile search results.
Our team can assist in optimizing your website for mobile devices, to provide users on smartphones and tablets a positive user experience.
Technical SEO Audits Are Crucial for Website Health
Undergoing regular technical SEO audits is vital in order to keep your site healthy and visible online. Audits involve checking for broken links, duplicative content issues, optimizing meta tags, and making sure search engine crawlers can navigate efficiently through your site.
Labridge Digital Marketing Services provides in-depth SEO audits designed to pinpoint any obstacles preventing the website from ranking well in search engine results pages (SERPS).
By taking steps to address the technical aspects of SEO, you can boost the visibility and user experience of your website.
Navigating Search Engine Algorithms
Google uses complex algorithms to rank websites within their search results, so understanding their operation is vital for optimizing its visibility and improving its rankings.
Cracking the Code: How Search Engines Rank Websites
Search engine rankings do not follow arbitrary principles. Rather they follow criteria defined by search engine algorithms which remain secret but which influence your website's ranking in some way.
Relevance
Search engines evaluate how well your content matches user queries, with content which closely fits likely ranking higher in results pages.
Authority
Websites with strong domain authority and an excellent backlink profile tend to fare well when assessed by search engines for rankings purposes.
User Experience
Factors such as mobile-friendliness, site speed and engagement play an instrumental role in rankings.
Content Quality
Well researched, informative and engaging content usually ranks higher and can make or break rankings.
Labridge Digital Marketing Services are here to guide you through these algorithmic intricacies and ensure your site aligns with search engine ranking criteria.
Power of SEO: Understanding On-Page SEO
On-page SEO refers to optimizing individual webpages of a website for search engines. Let's examine its key aspects and see how they help increase its visibility.
Title Tags and Headings as Part of an SEO Blueprint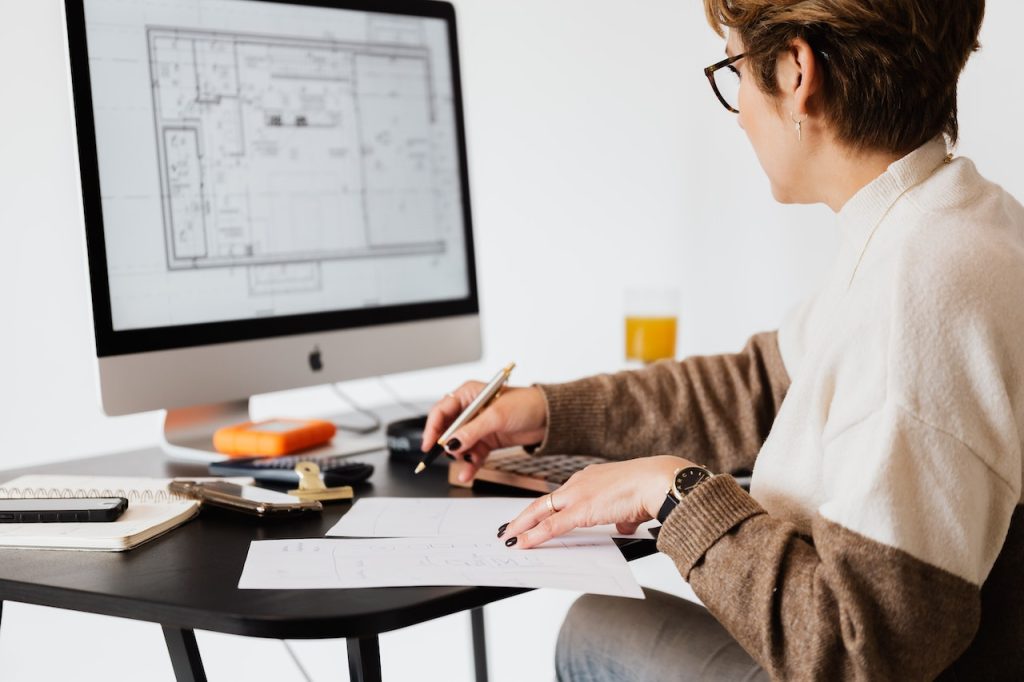 Title tags and headings play an essential part in on-page SEO. Crafting compelling title tags containing pertinent keywords. For instance, "Web Design Services Philippines," can significantly influence click-through rates and search engine rankings. Using well structured headings allows content to become more easily comprehensible while making SEO-friendlier for search engines.
Optimizing Images as Part of an SEO Strategy
Images not only add visual appeal to a website but can also be utilized as part of an effective visual SEO strategy. By including descriptive alt text and selecting appropriate file names, images can increase website exposure within image search results. Labridge Digital Marketing Services can assist in optimizing images to boost overall SEO performance of a site.
Internal Linking as SEO Weapon
Linking related pages within your website helps search engines understand its structure and relevance more readily. This method of internal linking provides subtle yet effective way to increase website exposure and drive users towards relevant pages on the Internet.
Power of SEO: Off-Page SEO Step by Step
Off-page SEO refers to activities taking place off your website that impact its visibility, such as link building or blogging activities. Let's examine various off-page SEO strategies and their importance.
Backlinks
Are Key for SEO Backlinks (also referred to as inbound or external links) are links from other websites which point back to your content. Providing votes of confidence from authoritative sites that the search engines recognize as showing that their users find your material of value and relevancy. Helping ensure higher search engine rankings for that page.
Labridge Digital Marketing Services can assist in crafting an effective backlink strategy, with high-quality links that increase website exposure.
Social Signals: Strengthen Your Online Presence
Social media plays an integral part of off-page SEO. Posting content onto various social platforms not only expands its reach, but it also generates social signals indicating value from likes, shares and comments made across them. Which indicate to search engines that your content is engaging and worthy.
By engaging with your target audience regularly on social media, you can increase website exposure and foster brand loyalty.
Online Reviews and Reputation Management
Reviews are essential components of local businesses' success. Positive reviews on platforms like Google My Business can increase website exposure in local search results while managing any negative comments can mitigate any damage done online.
Labridge Digital Marketing Services offer reputation management services to help maintain an excellent online image. Also, increase in local search results visibility.
Exploring Google Search with SEO in Mind
Google is an expansive ecosystem brimming with features and tools to increase website visibility. Let's examine its various facets as they relate to SEO.
Power of SEO: Understanding Google Search Results
Users searching Google are presented with various results when conducting searches; these may include organic results, featured snippets, local listings and knowledge panels among many others – each representing an opportunity for your website to increase exposure.
Optimizing for Featured Snippets
Featured snippets are concise bits of information that appear at the top of some search results pages to provide users with quick solutions to their inquiries. By optimizing content to appear as featured snippets, you can increase its visibility while positioning yourself as an authoritative source.
Businesses with physical locations require local SEO and Google My Business (GMB). Optimizing a GMB listing with accurate business details, reviews and images will have an enormously positive effect on search rankings for local search results.
Google Algorithm Updates: Staying Informed
As Google regularly makes adjustments to their search algorithm, these can significantly impact website rankings and visibility. As such, staying informed and adapting SEO strategies accordingly are vitally important – Labridge Digital Marketing Services continuously tracks these updates so we can keep an eye out for any impacts to ensure that your site maintains visibility and ranking.
Reduce Bounce Rates for Greater Visibility
Bounce rate refers to the percentage of visitors that leave your website after viewing only one page, and can negatively impact its visibility and rankings. Let's explore strategies to lower bounce rates while keeping visitors engaged on our sites.
Power of SEO: Content Creation
Bounce rates on websites often result from boring or irrelevant material; to keep visitors on your site longer and engage their interests effectively with compelling, user-centric writing that meets those needs and interests. Add multimedia components, such as videos or infographics for added impact!
User Experience and Website Design
A poorly designed website with confusing navigation can result in high bounce rates. To reduce bounce rates, be sure to create an experience for visitors that's user-friendly, loads quickly, and offers seamless browsing across devices – mobile optimization can especially help.
Calls-To-Action (CTAs) and Internal Linking Navigating
Your Visitors Guide your website visitors efficiently by including clear CTAs and internal linking strategies that encourage exploration by inviting them to explore more pages, access related content and take desired actions. Strategic linking may reduce bounce rates while simultaneously improving overall user engagement.
Power of SEO: Analyzing and Improving
Keep an eye out for pages with high bounce rates or issues which might be driving users away; with these insights you can make data-driven improvements designed to decrease bounce rates while increasing visibility.
Utilize advanced optimization strategies
While we've explored many facets of SEO, advanced strategies exist that can further increase website's visibility and effectiveness.
Schema Markup for Enhancing Rich Snippets
Schema markup is an extension to your website code which you can add in order to provide search engines with additional details regarding its contents and make your listings more user-friendly by offering enhanced rich snippets in search results pages. By doing this, users will experience more user-friendly results when they search online.
Power of SEO: Voice Search Optimization
As voice-enabled devices become more prevalent, optimizing content for voice search becomes increasingly essential. Voice searches differ considerably from typed queries; therefore creating conversational-sounding phrases to match these spoken searches may help capture an increasing audience.
Power of SEO: Leveraging Visual Content
Videos have quickly become one of the top forms of media content consumption online. Optimizing videos for SEO can increase their presence both on platforms such as YouTube and search results in general, including regular searches. Be mindful when selecting titles, descriptions and tags so your videos remain discoverable by searchers.
Power of SEO: Structured Data and Knowledge Graph
By offering structured data to search engines, you can help them better comprehend your content's context. Doing this may lead to your website becoming part of Google's Knowledge Graph which offers authoritative, succinct info for visitors. Potentially increasing website visibility as a result.
Conclusion
Power of SEO is essential to improving website visibility, driving organic traffic to it and strengthening brand recognition online. By harnessing its power, you can unlock its full potential of your online presence.
FAQs
What is Search Engine Optimization (SEO), and why does my website need it for visibility purposes?
Search Engine Optimization is crucial in increasing website exposure since it helps it rank higher on search engine results pages, drawing in organic traffic that could become potential customers.
How Can I Increase Website Visibility with Power of SEO?
You can improve website visibility through SEO by conducting keyword research, developing engaging content for social media channels such as LinkedIn or Facebook, optimizing for mobile use and addressing any technical issues – among many other tactics.
Why are Meta Tags Essential to Power of SEO?
Meta tags (such as titles and descriptions) are integral for effective search engine optimization (SEO), providing searchers with an accurate representation of your site in search results which increases click through rates and user engagement.
Can Labridge Digital Marketing Services assist me with my Power of SEO needs?
Labridge Digital Marketing Services specializes in SEO services in the Philippines. Their experienced team offers keyword research, content audits and Google visibility enhancement to increase website performance and ensure optimal website optimization.
What Benefits does Power of SEO Provide E-commerce Businesses?
SEO provides many advantages to e-commerce businesses by driving targeted traffic, improving conversions and increasing sales – ultimately making your store stand out in an already competitive marketplace.
How can I join Labridge Digital Marketing Services' affiliate program?
Joining is straightforward – get in touch with us now to gain more information and start earning commissions by referring clients directly.