Welcome to Labridge Digital Marketing Services, your gateway to fast success online. In this comprehensive guide we aim to demystify technical SEO so it becomes as intuitive and straightforward as your favorite video game. Whether you are 11 years old student or experienced webmaster we aim to equip you with knowledge and tools necessary for skyrocketing website performance – let's dive in together!
What Is Technical SEO?
Imagine that your website is like an extremely fast race car. Technical SEO acts like its pit crew in fine-tuning its engine to ensure optimal performance. In other words, technical SEO involves optimizing behind-the-scene elements of your site in order to make it faster, more efficient, and more appealing to search engines such as Google.
Why Does SEO Matter?
Think back to when you last conducted an internet search, How often have you clicked past the first page of results? That is why technical SEO is essential. It helps websites rank higher in search results pages for visitors while driving more traffic towards success and increasing chances for growth.
Technical SEO: Success Begins Here Immediately
Structured Data as Your Website's Secret Language
Structured data acts like an invisible codebreaker for search engines. Also, by helping them better comprehend your content and present it more attractively in search results pages, structured data markup can make your site stand out and attract the user's interest.
Say No to Duplicate Content
Duplicate content can be like serving two of the same dish at the restaurant. Both guests and search engines can become confused when the identical information appears twice on your site, leading to disorientation for both visitors and search engines. We will show you how to identify and eliminate duplicate content issues so your website always serves up fresh, unique material each time users access it.
Search Console can help your business communicate more directly with Google search giant. Learn to utilize it effectively for sitemap submission and monitoring website health analysis as well as taking Google's Mobile-friendly Test for an added boost of mobile friendliness.
Keyword Research and Content Creation
Keyword research can lead search engines straight to your website; let us show you how. Plus, learn to seamlessly incorporate them into blog posts that Google loves.
Technical SEO: Speed Matters
Improving Page Load Time When visitors to your website take too long to load, their patience wears thin quickly – just like waiting on a turtle crossing the street when in a rush. That is how visitors will perceive slow site loads that turn away visitors as potential clients or subscribers. Here we share tips to get it up quickly while keeping audiences engaged with it all the way to warp speed loading!
No index and Robots Meta Tags
Sometimes it may be beneficial to hide specific pages from search engines. That's where noindex tags and robots meta tags come into play. We will discuss when and how best to implement these tools for maximum impact.
Technical SEO Audits
Conducting a technical SEO audit is like giving your website the health checkup it deserves, uncovering issues such as redirect chains, crawl budget and mobile-first indexing to ensure its optimal condition. With us by your side and an audit done professionally on its behalf, your site will soon be in tiptop condition!
Technical SEO Essentials: Site Architecture and Internal Links
Your website's structure is key. Learn how to arrange pages so they are both user and search engine-friendly for easy navigation and indexing. Plus we will discuss internal linking for improved SEO.
Technical SEO: Consider Hreflang Tags
If your website translates multiple languages or targets different regions. Hreflang tags are your ideal ally to ensure content reaches its intended audiences in an effective and efficient manner. We will show you how to implement them correctly so you reach every audience with every piece you create.
An SSL Certificate: An Essential Element
In today's age of cyber threats, user security should take top priority. Learn why SSL certificates should not only be considered optional features on websites but essential.
Technical SEO: Expert Tips to Tackle
SEO Issues Orphaned Pages and Rich Snippets Your website could have orphaned pages like lost souls that need nurturing back into its structure. We will show you how. Furthermore, we'll explore rich snippets which could boost listings' performance in search results.
Search Engine Magic of XML Sitemaps
XML sitemaps serve as treasure maps for search engines; let us show you how to create and submit them, helping them discover all your content more easily.
Content Marketing and User Experience
Content marketing is the practice of producing valuable, shareable content with an engaging user experience to drive its dissemination across platforms such as websites. Here, we explore both aspects in depth to boost site performance.
Technical SEO: Google Watchful Eye
Robot Meta Tag and Discover will allow your content to gain extra exposure – we will show how to leverage this platform effectively for maximum reach. Also, we share key strategies on utilizing the feature as effectively as possible and making use of this opportunity.
Understanding How Google Crawls
Your Site Decoding how Google crawls your site is of vital importance if you want your website to become more crawlable and indexable by Google. Our experts will assist in deciphering its crawl behavior so as to enhance user experience for both yourself and Googlebot alike.
Technical SEO: Enhance User Experience
Enhancing user experience (UX) goes far beyond simply making your website visually pleasing. It is an integral component of technical SEO which determines how visitors engage with it.
User-Friendly Web Design Services Philippines
A website's design plays an essential part in user experience (UX). Labridge Digital Marketing Services provide top-quality web design services in the Philippines. To ensure not only an appealing site aesthetic but also simple navigation and usability.
Mobile Optimization for Google's Mobile-First Indexing
Due to Google's mobile-first indexing, having a mobile-friendly website is now more important than ever if you hope to rank well in mobile search results. Here's how you can optimize it so it fits nicely on mobile devices and ensure a higher position among mobile search results.
Technical SEO: Revealing Core Web Vitals
Core Web Vitals are key metrics Google uses to assess user experience on websites. Here we explore what these vitals mean and how you can enhance them.
Technical SEO: Optimizing for Speed
A fast-loading website is vital to keeping visitors coming back. In this session we'll learn how to optimize the load time of your site in order to boost rankings and user satisfaction.
Technical SEO: SEO Service Philippines
Prioritizing Site Structure Optimize your site architecture so search engines understand it while improving user navigation – discover how Labridge Digital Marketing Services' Philippines SEO services can assist with improving its structure!
Technical SEO: Mastering On-Page SEO
On-page SEO involves optimizing individual pages of your website for search engines; it forms an essential element of technical SEO.
Labridge Digital Marketing Services Is Your On-Page SEO Partner Labridge Digital Marketing Services' experts specialize in on-page SEO to optimize all elements of your web pages for search engines; from meta tags to content.
SEO Issues and Solutions
Even websites optimized with care may encounter SEO challenges; here, we discuss common issues as well as solutions that may keep your site on its journey toward SEO success.
Technical SEO: Harnessing Their Potential
Rich Snippets can make search listings more enticing; let's examine their benefits to stand out in search results.
Labridge Digital Marketing Services of the Philippines can assist with implementing rich snippets to maximize visibility. Rich Snippets increase click-through rates and draw in additional visitors – Labridge can assist!
Technical SEO: Voice Search Optimization Strategies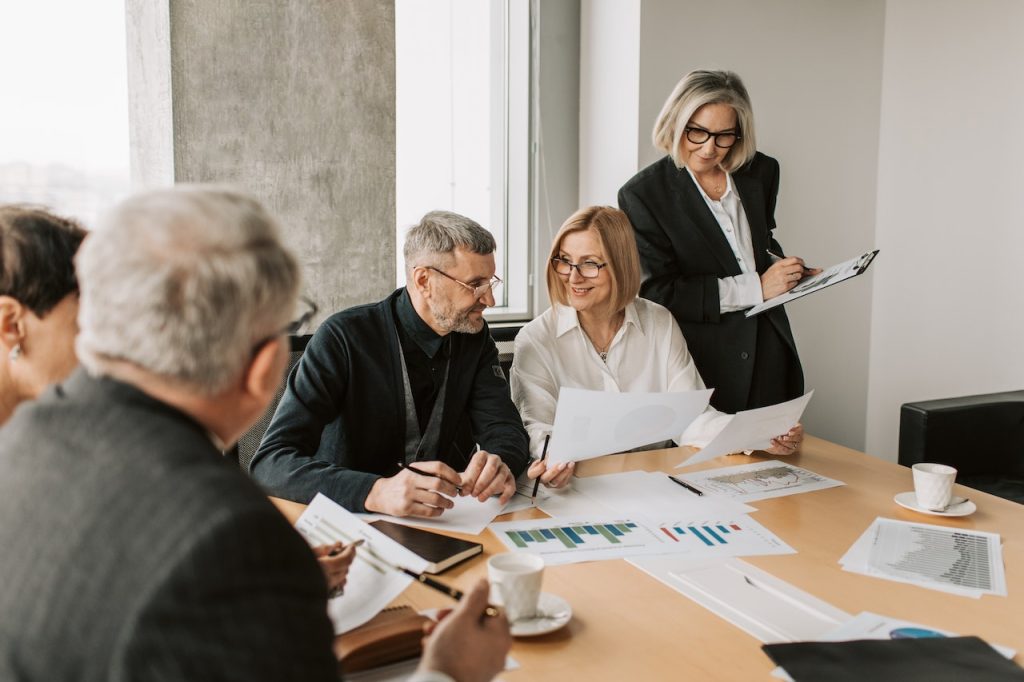 Now more than ever before, voice search optimization has become of greater significance than ever.
Labridge Digital Marketing Services in the Philippines offer SEO services which include voice search optimization to ensure that websites stay up-to-date in an age of voice-activated search.
Technical SEO: Stay Current on SEO Trends
SEO is ever-evolving and to ensure the continued success of your website you must stay abreast of current trends and updates. Also, to stay ahead of competitors and ensure its continued growth it is critical that you remain up-to-date.
Labridge Digital Marketing Services Is Your SEO Trend Tracker Partnering with Labridge Digital Marketing Services ensures your website always remains informed about current SEO trends and algorithm changes.
Technical SEO: SEO Strategy Planning in 2017
Develop an SEO strategy is vital to long-term success and we will explore how you can develop one here. Also, here is our step-by-step approach on creating one!
Labridge Digital Marketing Services Can Create an SEO Roadmap. Also will assist your company in designing an effective SEO plan geared specifically to meeting its business goals, such as improving search rankings, increasing organic traffic or driving conversions.
Canonical URLs play an essential part in managing duplicate content and leading search engines towards the version they prefer of your pages.
SEO Service Philippines
Implement Canonical Tags Labridge Digital Marketing Services can assist your website by effectively utilizing canonical tags to address duplicate content issues and increase search visibility for improved rankings.
Technical SEO: Increase Your Crawl Budget
Your crawl budget determines how often search engines visit and index your site, with increased frequency having an enormous effect on SEO performance. Optimizing it could make all the difference.
Labridge Digital Marketing Services: Crawl Budget Optimization
Labridge Digital Marketing Services can optimize your crawl budget so that search engines prioritize indexing the page's most critical to you.
Technical SEO: Understanding SEO Audits
Conducting SEO audits regularly is like getting regular check-ups for your website's health – let's dive into all the intricacies involved with technical SEO audits.
Labridge Digital Marketing Services Provides Comprehensive SEO Audit Services in the Philippines. Revealing Hidden Issues and Delivering Actionable Recommendations To Optimize Performance.
Navigating Redirect Chains
Redirect chains can slow down your website and confuse search engines; to maintain optimal performance it is vitally important that they are managed effectively.
Labridge Digital Marketing Services: Redirect Chain Resolution
Partner with Labridge Digital Marketing Services to identify and address redirect chains to ensure smooth navigation for both visitors and search engine bots alike.
SEO Basics to Drive Sustainable Success
Establishing a solid SEO foundation is the cornerstone of long-term success. Let's examine its fundamental principles.
Labridge Digital Marketing Services Provides Comprehensive Training on SEO Fundamentals. It can offer training on and advice related to basic SEO basics to give your campaign a solid start.
Hreflang Tags Offer Multilingual Advantage
If your website targets an international audience, hreflang tags provide the key ingredient in providing users with access to appropriate information.
Labridge Digital Marketing Services offer web design services in the Philippines that specialize in multilingual SEO optimization through expert implementation of hreflang tags enabling your site to flourish across languages.
Search-Friendly SSL Certificates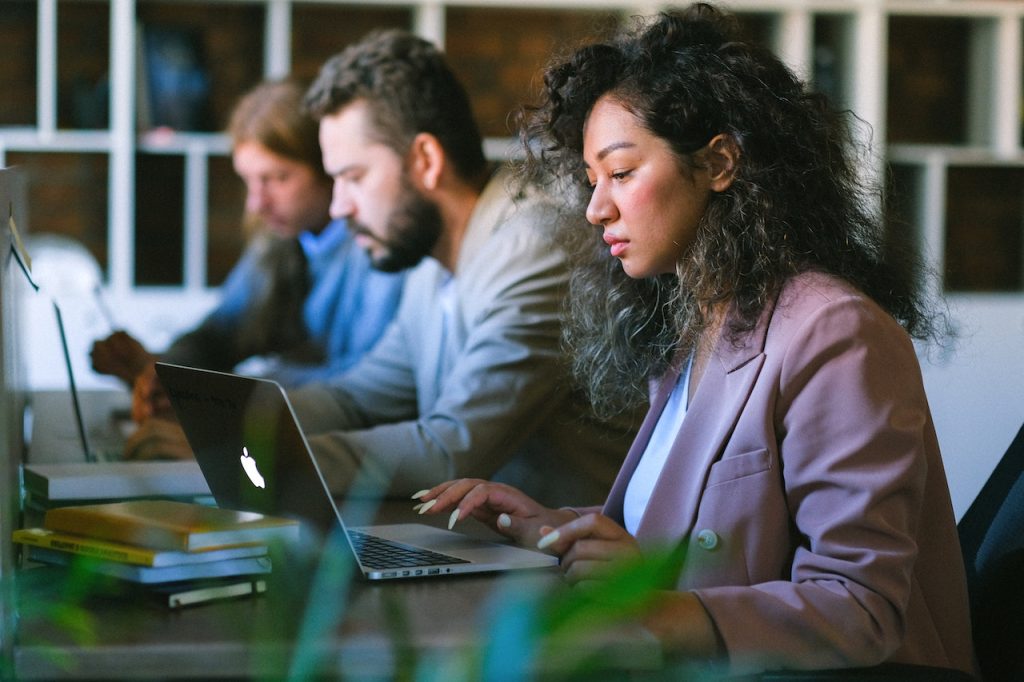 SSL certificates offer more than security – they also influence SEO! Let's examine their importance further.
Labridge Digital Marketing Services Offer Secure and SEO-Optimized Website Solutions. Also, will protect the security of your website through SSL certificates to increase both user trust and search engine favor.
Labridge's Guide to Content Marketing SEO
Content marketing is one of the cornerstones of SEO success, so let's uncover strategies for producing engaging material.
Content Marketing Philippines
Digital Marketing Services in the Philippines, speciality Labridge Digital Marketing Services excels in content marketing in the Philippines. Helping your create engaging articles that resonate with audiences while ranking well with search engines.
Technical SEO: Mastering XML Sitemaps
XML sitemaps serve as treasure maps for search engines; let's discover how we can effectively build and utilize them.
SEO Philippines
Mastery of Labridge Digital Marketing Services' XML Sitemap Services. Also, can create and submit XML sitemaps which help search engines easily index all the valuable content on your site.
Google Discover Is Shaping Up As the Future of Search
Google Discover provides an exciting way to engage your target market. Let's discover how best to utilize this platform.
Labridge Digital Marketing Services Can Assist With Google Discover Optimization. Also, Google Discover optimization services will assist in tailoring content specifically to expand reach and bring in additional visitors.
Conclusion
Technical SEO may appear daunting at first, but with proper guidance it can become an exhilarating adventure. By mastering the techniques outlined here you'll soon be on your way to seeing rapid success with your website. Labridge Digital Marketing Services is here every step of the way to offer support and boost online presence to new heights.
FAQ's
What are the differences between technical SEO and regular SEO?
Technical SEO refers to optimizing technical aspects of your website such as speed, structured data and crawlability. While regular SEO encompasses more general aspects such as content and backlinks.
Can I manage technical SEO myself, or will professional help be necessary?
In most cases you should seek professional assistance for these endeavors. While beginner technical SEO can certainly be performed alone, for in-depth optimizations or audits. It's often best to turn to experts such as Labridge Digital Marketing Services for assistance.
How soon can the results of technical SEO efforts become evident?
SEO can take time, but improvements should start appearing within weeks to months depending on how quickly changes can be implemented and on the competitiveness of your niche.
Are large websites the only websites requiring technical SEO services?
No, technical SEO should not only apply to larger websites. Even small sites can benefit from faster load times, improved crawlability, and enhanced search rankings through technical SEO practices.
What role can Labridge Digital Marketin4g Services play in technical SEO?
Labridge Digital Marketing Services, one of the Philippines' premier SEO service providers. Specializing in technical SEO services in the Philippines such as technical optimization of web designs and digital marketing – helping Philippine-based businesses realize online success. Labridge is here to help your company find success online