Content Marketing Services in the Philippines Are Essential to Digital Success
Content creation, social media marketing, SEO optimization, and web development are our specialties, helping you meet your goals quicker than your competition or even exceed them altogether!
We explore content marketing services available in the Philippines with practical tips to increase digital marketing strategy overall and to your content specifically.
The backbone of Content marketing forms successful digital marketing strategies, providing businesses with a way to build brand recognition. Establish authority and foster customer loyalty while reaching specific target audiences.
Content marketers create and disseminate valuable, timely, and targeted information to capture audience attention. In addition, they attract users' interest in an effort that ensures brand presence, authority, and customer retention for business success.
Crafting an Effective Content Strategy
Crafting an effective content strategy is integral to any content marketing campaign's success. You can create a plan of action by defining goals, researching target audiences, and keyword research. At Labridge we specialize in crafting data-driven strategies tailored specifically for businesses' needs.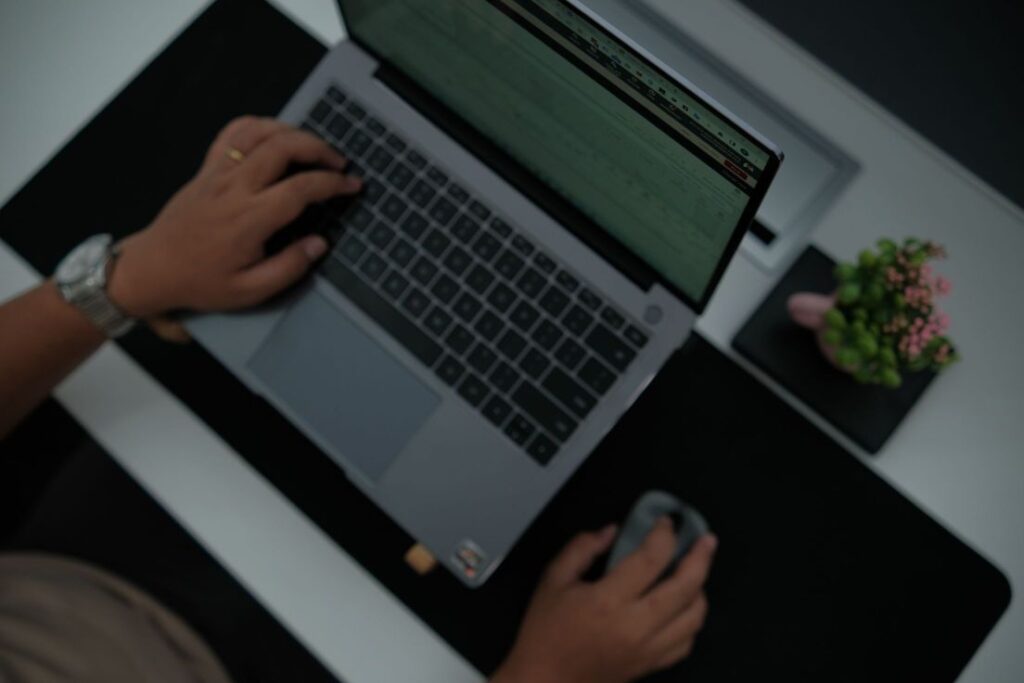 Generating Engaging Content
Generating engaging content is central to any effective content marketing campaign, engaging your target audience while keeping them on your site for extended periods and prompting them to take the desired actions.
Labridge Digital Marketing Services specialize in crafting engaging blog posts, social media updates, and other forms of media that resonate with their target audiences.
Today's digital environment makes social media an indispensable means of connecting with your target market. You can create a plan of action by defining goals, researching target audiences, and keyword research.
Leveraging Influencer Marketing to Reach Success.
Influencer marketing has revolutionized digital marketing. Partnering with influencers can dramatically expand your brand's reach and credibility; Labridge Digital Marketing Services can assist with finding appropriate influencers for niche campaigns to create lasting influencer marketing initiatives.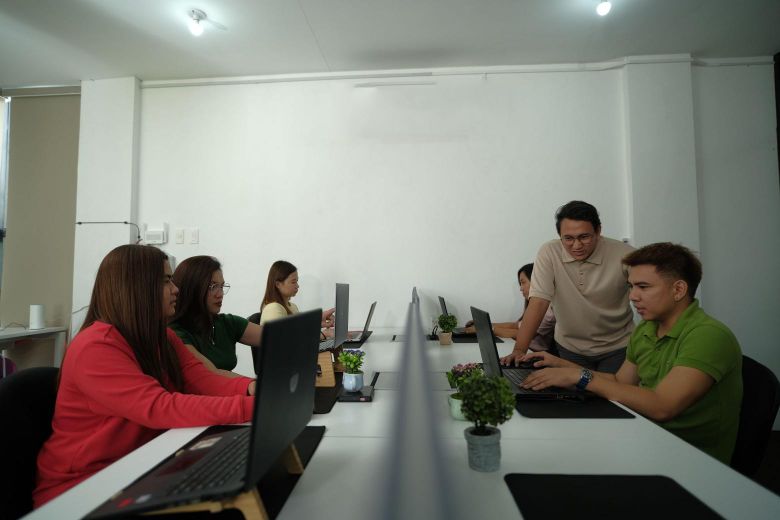 Web and Mobile App Development
Labridge can help your organization establish an impressive online presence beyond content marketing and social media. Our web development and mobile app development services create visually-appealing yet highly functional apps for desktop and mobile devices.
Tips and Best Practices Know Your Audience
Involve yourself with your audience's preferences and pain points so you can create relevant content that resonates with them.
Crafting Engaging Blog Posts
Blogs can be an engaging and effective way of connecting with your target audience while building authority within an industry. Labridge's content writers are experts at creating engaging posts. They not only provide value but also create curiosity in readers so that they can share the post further on social media. Incorporation of relevant keywords improves SEO rankings and attracts organic traffic – guaranteed.
Social Media Content that Converts
Producing content that is specifically tailored for each social media platform will help you reach a wide audience. From eye-catching images on Instagram and witty tweets for Twitter to informative blog posts for LinkedIn.
Labridge understands how to optimize the output of each channel. They also know how to increase brand engagement using this tool as a promotional tool and message amplification for their client's brands.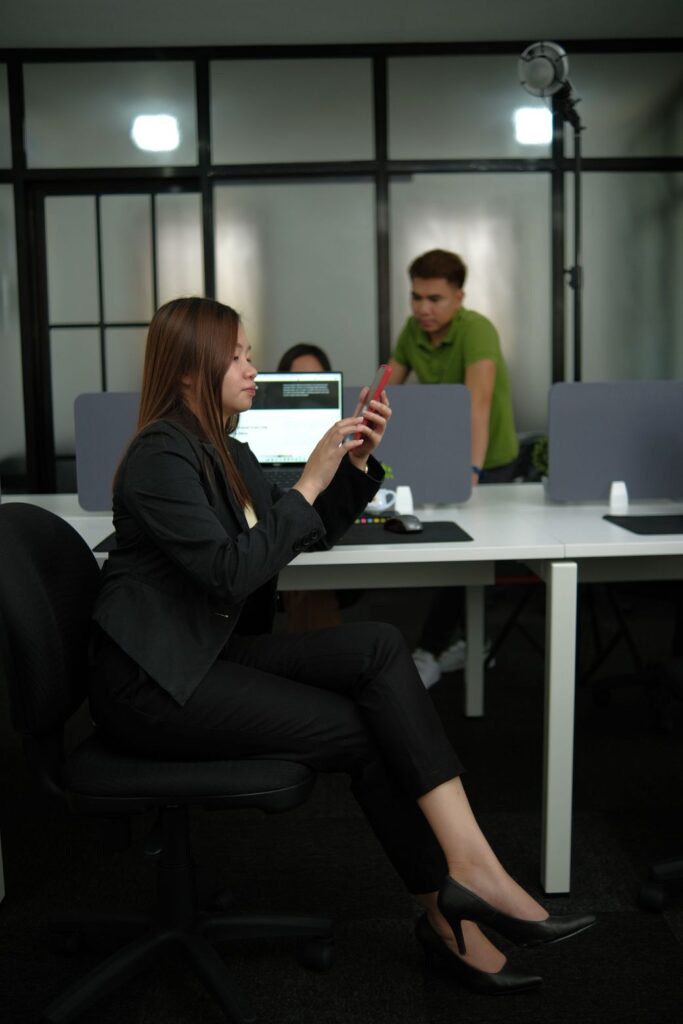 Leveraging Digital PR to Promote Content
PR should be a part of any content marketing strategy. It helps your brand build relationships with influential publications and influencers.
Fostering Relationships with Influencers
Influencer marketing is more than just a short-term partnership. It involves creating long-term relationships between your brand, and those who are influential in the industry. Labridge identifies and cultivates such connections in your industry to ensure their endorsement aligns both with brand values and objectives.
Labridge's content marketing services are specialized in creating linkable materials that naturally attract backlinks.
Labridge's web development team works in close coordination with content producers to design user-friendly sites that not only deliver exceptional content but also offer an outstanding user experience.
Mobile App Development to Drive Engagement.
In today's mobile-centric world, creating an intuitive mobile app can elevate content marketing strategies. Labridge provides mobile app development services tailored specifically towards meeting audience preferences – giving your target demographic access to your content seamlessly whenever and wherever needed.
Responsive Web Design for Convenient Browsing
With more users accessing the internet via mobile phones than ever before, responsive web design has never been more essential. Labridge ensures your website looks and functions flawlessly on all screen sizes for an optimal audience experience that encourages them to explore further content from you.
Data-Driven Content Marketing Strategies
Digital marketing's fast pace makes data-driven strategies increasingly necessary for success, which Labridge Digital Marketing Services excels in. Labridge's specialty lies in using its data and analytics expertise to formulate content marketing campaigns with optimal results.
Deliberately Recognizing and Understanding Relevant Content Trends
Staying abreast of relevant content trends is integral to remaining competitive within any industry, which is why Labridge's content marketing experts monitor emerging trends and consumer preferences to deliver content that fits with what your target audience desires.
Constructing Content Tailored for Specific Audience Segments
Being personal is key when building lasting connections with your target audiences and Labridge provides tailored messaging that resonates with different segments.
Amplifying Content Through Social Media Marketing
Social media platforms provide powerful platforms for amplifying your content's reach, increasing engagement rates, and driving conversions. Labridge employs strategic social media marketing tactics that expand this reach while driving engagement & conversions for our clients.
Social Media Content Creation
Successful social media content requires an intricate knowledge of each platform's nuances; Labridge's creative team specializes in crafting visually-appealing and shareable social media posts designed specifically to perform well on different channels.
UGC is a valuable asset for enhancing brand credibility. We encourage and facilitate a UGC campaign that highlights your satisfied customers' voices as brand ambassadors – allowing them to be part of your business narrative.
Measuring Content Marketing Success with Analytics
Analytics-driven marketing requires precision to accurately gauge performance. Lambridge uses advanced tools for tracking content performance, identifying areas for improvement, and refining overall strategy.
Content marketing investments need to be evaluated for their effect on a company's bottom line, so Labridge uses sophisticated tracking mechanisms and analytics solutions to accurately calculate content marketing ROI.
Evaluating Content Engagement Metrics
Likes, shares, comments, and time on the page are critical engagement metrics; Labridge analyzes them to gauge content effectiveness and make data-backed decisions regarding future content creation projects.
Content marketing strives to drive conversions. Labridge uses our data-driven approach to attribute conversions back to specific pieces of content – giving us insight into which drives the most significant financial benefit for businesses.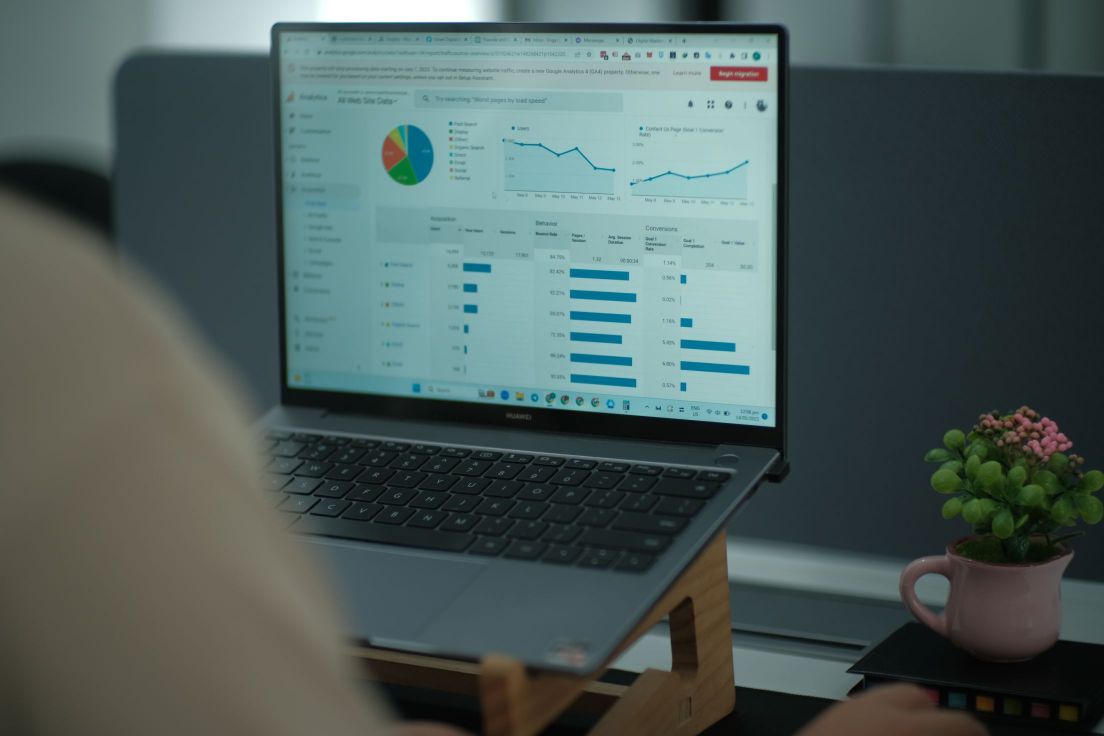 Tracking Conversion Rates
Labridge's data analysts analyze conversion rates for each piece of content produced to identify which carries more weight in driving desired actions such as lead generation or sales.
Estimating Customer Lifetime Value (CLV).
Labridge helps your company understand the true cost of content marketing investments through Customer Lifetime Value analysis of customers acquired via content marketing efforts. Labridge H2: Building Trust through Authentic Content
Establishing trust with your audience is of utmost importance when it comes to content marketing. Being genuine helps build credibility among potential customers and foster meaningful connections.
Storytelling for Brand Identity Development
Storytelling is an effective content marketing technique. Labridge can assist your organization with crafting authentic brand narratives that engage audiences while conveying your values and mission in ways that foster trust and build loyalty from them.
Storytelling for Brand Identity Development
Storytelling is an effective content marketing technique. Labridge can assist your organization with crafting authentic brand narratives that engage audiences while conveying your values and mission in ways that foster trust and build loyalty from them.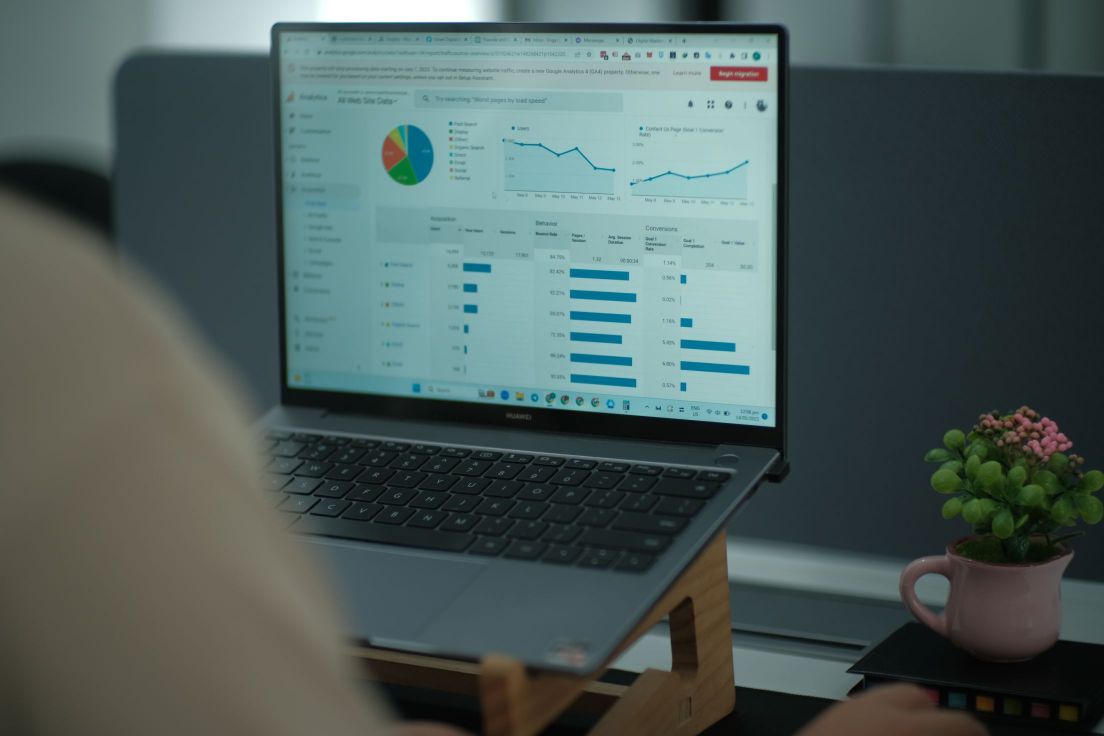 User-Generated Content as Social Proof
User-Generated Content (UGC) serves as social proof, showing real customers' positive interactions with your brand. Labridge facilitates and curates UGC to highlight genuine testimonials that build trust for the products and services offered.
Content Promotion and Distribution Strategies
Producing relevant and valuable content is only part of the battle; properly marketing it to reach its audience at just the right moment is also crucial. At
Labridge we utilize multi-channel strategies for content distribution so your piece reaches exactly who needs to see it at precisely the right time.
Email Marketing as an Effective Content Distribution Channel
Labridge provides email campaigns designed to deliver your content directly into subscribers' inboxes, creating strong bonds between yourself and subscribers that lead to long-term customers and brand advocates.
Collaborating With Influencers for Content Outreach
Influencers can widen your content's reach with their large following base. At Labridge, we identify influencers whose followers align with your brand so you can tap into new audiences and increase exposure.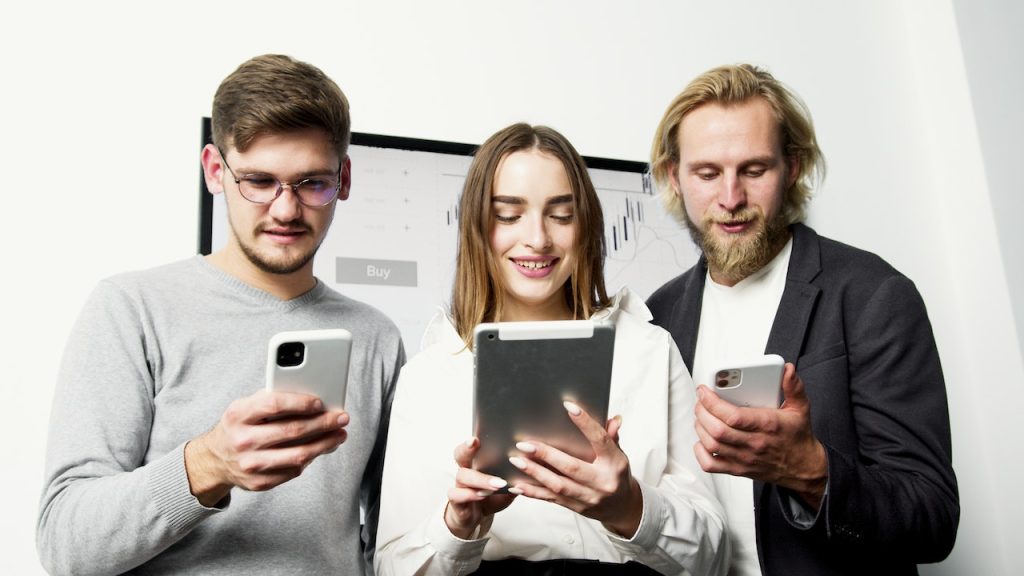 Keywords in Content Development
Keyword research is key to effective SEO and content optimization, and Labridge's team of SEO specialists conducts thorough keyword analyses to identify relevant and high-traffic words that can drive targeted traffic toward your content.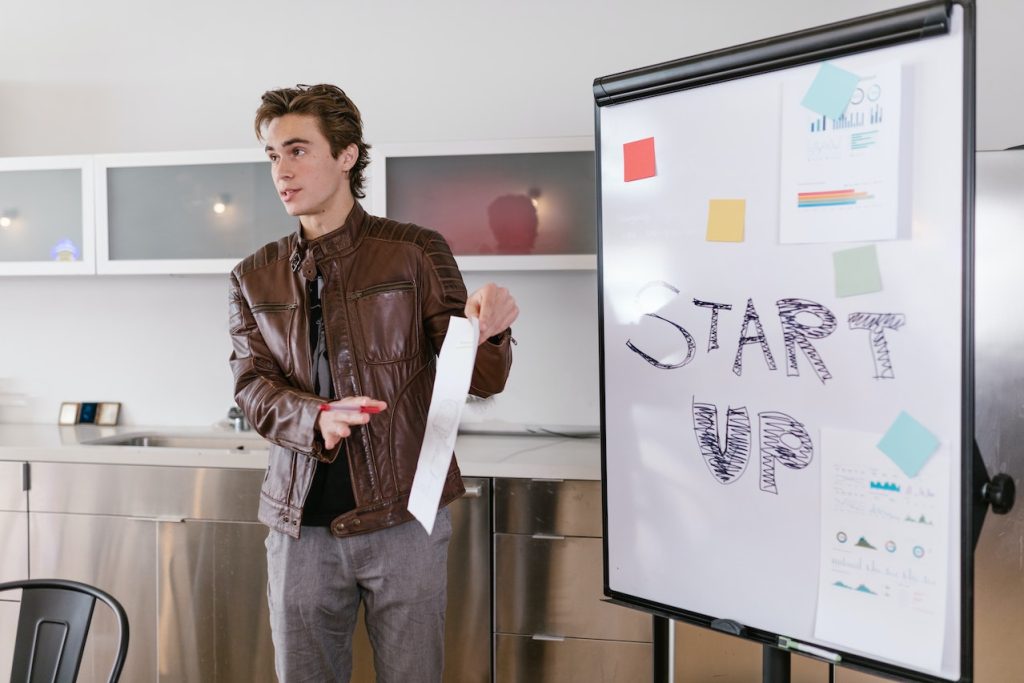 Generating SEO-Optimized Content Creation Process
Labridge's content creators skillfully incorporate your target keywords without diminishing quality and readability, to help ensure it ranks highly in search engine results pages (SERPs) and generates organic traffic.
Leveraging Visual Content Effectively
At Labridge, we recognize and utilize visual content's tremendous ability to engage audiences effectively as part of content marketing strategies. Visual assets hold great power for captivating viewers – so much so, that Labridge uses visual media strategically in content marketing efforts and leverages this feature effectively.
Video Content to Increase Engagement
The video has quickly become the premier form of content consumption. Labridge creates engaging video pieces to tell your brand story, educate viewers on its message, and drive action from them.
Infographics for Data Visualization
Infographics provide an effective means of conveying complex data in an easily understood fashion, making your content both valuable and shareable. Labridge's graphic designers specialize in producing captivating infographics which enhance their value and shareability.
Content Promotion and Distribution Power of Promotion and Distribution
Effective content promotion and distribution strategies are critical in reaching your intended target audience with maximum impact and exposure.
Exploit Content Syndication for SEO Success
Content syndication is the process of distributing your work on various platforms and sites to reach an even larger audience. Labridge can identify suitable syndication opportunities that expand its reach while increasing brand visibility.
Leveraging Social Media Ads for Content Promotion
Paid social media ads can supplement organic efforts by targeting specific audience segments with your content. Labridge's team of specialists develops engaging ad campaigns designed to drive visitors directly to your content.
Diversifying Content Formats to Drive Engagement
Variety is key when it comes to maintaining engagement among your target audience, which is why Labridge uses various content formats to meet individual preferences and increase overall engagement levels.
Utilizing Interactive Content to Encourage Participation
Labridge Interactive Content provides interactive material such as quizzes, polls, and infographics designed to engage your target audience by sparking their curiosity and heightening engagement. We create compelling interactive material designed to capture attention.
Comprehensive Content to Deliver In-Depth Knowledge
Articles and guides establish your brand as an authority in its industry, while Labridge's content creators specialize in crafting long-form articles to educate your target audience and position you as an industry thought leader.
Leveraging Content Products for Monetization
Content products present an opportunity for businesses to monetize their expertise and knowledge. Labridge can assist your company with creating these valuable tools such as ebooks, courses, and webinars to generate additional revenue streams for your company.
E-books as Effective Lead Magnets
E-books serve as excellent lead magnets, drawing in potential customers while gathering their contact info. Labridge designs informative yet visually attractive e-books to entice readers and convert them to leads.
Webinars for Thought Leadership.
Webinars provide you with an interactive way to demonstrate your expertise and thought leadership. Labridge helps plan and promote webinars that position your brand as an industry thought leader.
Optimizing Content for Mobile Users
With mobile users making up such an extensive portion of online traffic, optimizing content specifically for mobile devices is becoming ever more essential. Labridge helps your content be mobile-friendly to ensure a great experience for on-the-go visitors.
Mobile-Optimized Website Design
Labridge's web development team places a particular emphasis on mobile optimization, creating responsive websites that can adapt to multiple screen dimensions for a pleasant browsing experience on all devices.
Short Form Content for Mobile Consumption
Labridge is aware that mobile users may be distracted. Therefore, short-form content provides valuable information in bite-sized chunks. We produce content tailored to mobile devices that deliver valuable knowledge without losing impact.
Labridge Digital Marketing Services goes beyond traditional content marketing strategies by emphasizing authenticity, diversification, and mobile optimization.
Utilizing engaging storytelling formats derived from user-generated content (UGC) as well as interactive formats we build trust while engaging your target audience effectively.
Furthermore, Labridge's expertise in mobile and content products will help you reach your target audience and generate results.
Frequently Asked Questions